LOL: 'Community' Season 6 Gag Reel May Be The Last Laughs We'll Get From Greendale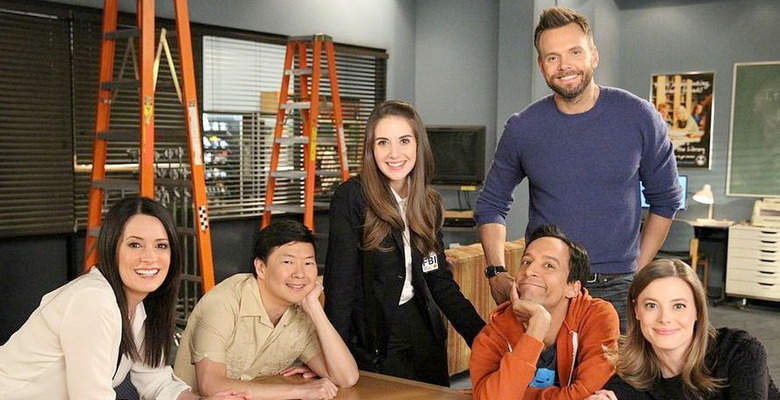 We may receive a commission on purchases made from links.
Last year brought the sixth season of Community to Yahoo Screen, the online content generator which saved the show after it was canceled at NBC after barely hanging on each and every previous season. Sadly, it appears that was also the last season of the show as Yahoo Screen decided to call it quits earlier this year. Of course, that just means everything is going according to plan as far as the famous "six seasons and a movie" prophecy is concerned.
But if you're desperate for some laughs from your favorite community college students, then this snippet of the Community season 6 gag reel should bring you some temporary happiness until Dan Harmon decides to get the Community movie off the ground. Watch it below.
Here's a taste of the Community season 6 gag reel from Entertainment Weekly:
If you want the entire gag reel, you'll have to pick up today's DVD release of the sixth season of Community. The box art cleverly calls it "The Complete Final? Season" of the series in hope that the show may not truly be over. At the very least, you can rewatch the most recent 13 episodes of the show and pretend like it's an all-new season again.
Other special features on the Community season six DVD release include some deleted scenes and a behind the scenes look at the season finale. If you're not a DVD person, the sixth season is also already available on digital platforms.
Anyone out there still hoping for a Community movie?