VOTD: A Side-By-Side Comparison Of Movies And Their Remakes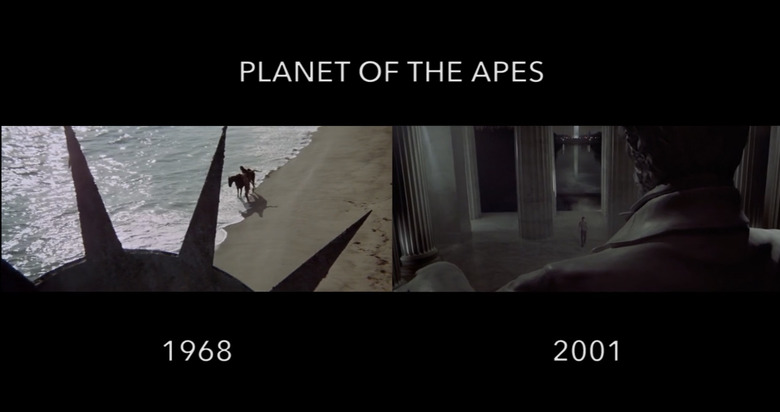 Over the past 20 years, there have been more remakes than Hollywood has seen before. Sometimes they turn out fantastic like The Departed (a remake of Infernal Affairs) or True Grit (a remake of the John Wayne western of the same name). But it seems more often there have been duds such as Len Wiseman's Total Recall, Tim Burton's Planet of the Apes, Spike Lee's Oldboy, and Jose Padilha's RoboCop.
A new video compares shots from some of these original movies, over two dozen in total, to their more recent remakes. Movies like Let the Right One In, Funny Games, Sleuth, Solaris, The Fly, Cape Fear and more are included.
Here's the video of movie remakes compared by Jaume R. Lioret on Vimeo:
It should come as no surprise that the comparison between Gus Van Sant's Psycho and Alfred Hitchcock's original film shows off a perfect recreation. After all, it's a shot-for-shot remake. But each of these examples share plenty of visual similarities. However, the differences are a little more interesting, and they really show which filmmakers went out of their way to make something completely new, at least with the sequences chosen.
For example, the presentation of the scene from Martin Scorsese's Cape Fear compared to the same scene J. Lee Thompson's has plenty of visual similarities. Scorsese does it with a lot more style, cuts and zooms while Thompson just lets the scene speak for itself from a distance. Funnily enough, the opposite seems to be the case when comparing Infernal Affairs to The Departed. The shot in question from the original movie is actually a little more visually interesting than it's Best Picture-winning remake.
Which, if any, of these remakes do you think turned out better than the original?