Cool Stuff: Stan & Vince's 'The Terminator' Poster Is The Nightmare That Won't End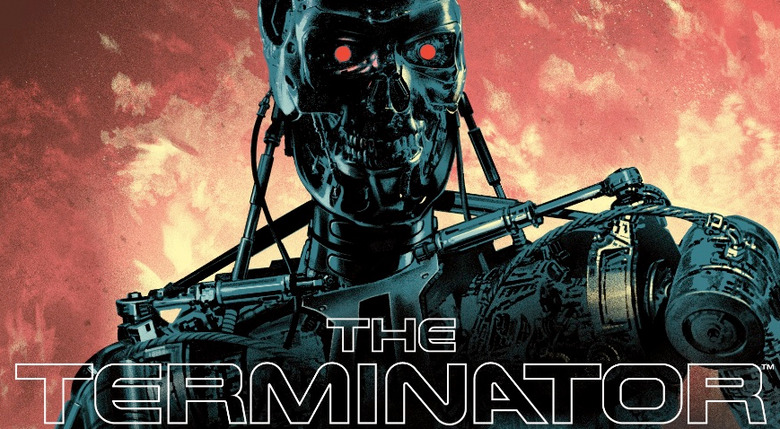 It's a shame that Terminator Genisys was such a massive disappointment, because it would have been nice to see The Terminator franchise go in a cool new direction instead of treading familiar territory in a hokey way that played out like a greatest hits album of the entire franchise.
But just because Terminator Genisys was a misfire doesn't mean we can't enjoy what the original has to offer. The Terminator is an action classic, even if many think Terminator 2: Judgment Day is the superior film in the franchise. And now French artist duo Stan & Vince have paid tribute to the original film with a new The Terminator pprint that you'll be able to buy this morning. Check it out along with a couple cool variants after the jump.
Here are all three versions of The Terminator poster by Stan & Vince from (via Fire Wire Blog):
The version on the left is the regular version with an edition of 325, and it will cost you £43, or a little over $61. The middle is the variant with an edition of 175 copies and it will cost you a £55, or a little over $78. Finally, the one on the left is the ultra variant, which will only have an edition of 50, and will cost you £75, or about $106.50.
All the prints are 24x36 and will be available for purchase this morning beginning at 11am Eastern time/8am Pacific time. If you want one, head over to Da Vinci's Dreams as soon as you can to see if you can get your hands on one. My favorite detail is the inclusion of the original tagline, but I wish it were placed somewhere else on the print.