The Best & Worst Sketches From Jonah Hill's 'Saturday Night Live'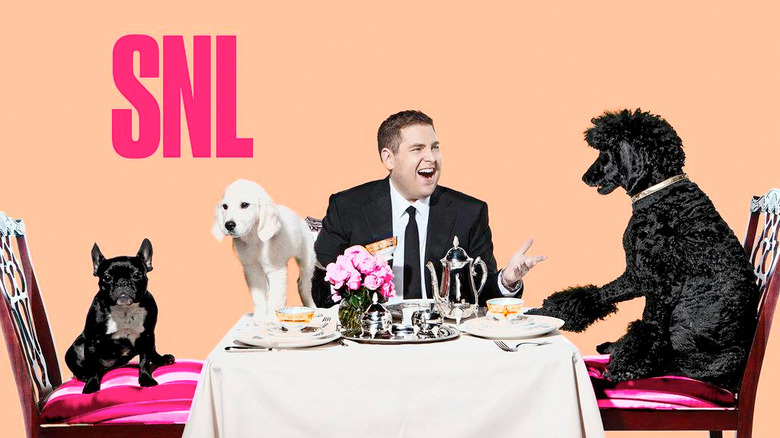 Last night brought Jonah Hill back to Studio 8H to host Saturday Night Live for the fourth time, but it wasn't the best way to come back from being away for a few weeks. This episode felt mostly lifeless, despite Jonah Hill hamming it up a little too much, and lacked a lot of hilarity. However, this did allow Weekend Update to shine more than usual, which isn't a bad thing, I guess. Anyway, check out our breakdown of this very lackluster Jonah Hill Saturday Night Live after the jump.
The Best
Voters for Trump Ad – The problem with this being the best sketch of the night is that it feels very hypocritical of SNL to do a sketch like this after they let Donald Trump host the show. It almost feels like too little too late, especially when their normal political satire sketches are falling flat. Plus, despite how funny this is, it's a little hard to laugh at when you know that there's a lot of truth in this advertisement.
Silver Star Catering – I might be alone here, but this was the one time throughout the night that Jonah Hill really nailed a sketch for me. Hill was absolutely going over the top here, but in this particular sketch it actually worked extremely well. This was also the 10-to-1 sketch of the night, so it's understandable if you just think it's weird, but this was the second hardest I was laughing throughout the whole night.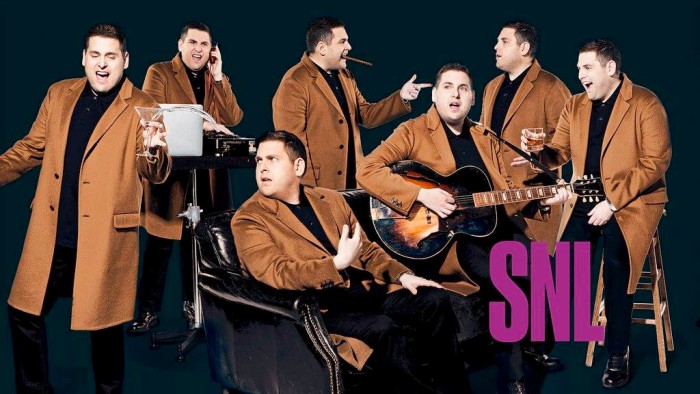 The Average
Murder Mystery – Sometimes a fart joke is just a fart joke, but then sometimes it gets an elaborate Clue-like setting. This one carried on for a little too long and I knew that the detective had figured out the crime before all this played out, but the sketch still had plenty of amusing moments, especially Kate KcKinnon showing off her incredible skill with accents.
School Auction – The concept of this sketch features completely inappropriate, but there was something darkly amusing about it to me. The only problem is that Jonah Hill and Taran Killam in these roles feels a little tone deaf, and the pacing is pretty awkward, but that was a theme that was present throughout the night with plenty of flubs.
The Champ – I was hoping that the short film section of the night was going to offer a break from the less than average quality of the episode. Sadly, the joke of this short never really rose the occasion. I like the idea of a community trying to make a loser kid feel better about himself, only to ruin it themselves, but it just didn't go anywhere that felt very funny beyond the premise.
The Worst
Inside So Cal Newer One – Normally I'm one who loves when Beck Bennett and Kyle Mooney get together for a recorded sketch like this, but it just didn't feel like it had any life this time. Why didn't the bit with Taran Killam leaving behind a baby turn into something more than a bookend? The meat of the sketch about a girls' boobs just didn't work.
Fond Du Lac News – This is a prime example of a funny concept that just doesn't line. Jonah Hill flubbed too many lines, and he cracked for no good reason. The characters are very well done, even though Jonah Hill sounds more like a Chicago Bears super fan more often then a Wisconsin native, but the sketch as a whole didn't do anything for me.
CNN Election Center – Again, SNL fails to make comedy out of the already ridiculous presidential race. Even Darrell Hammond just coming out and saying he has a huge penis isn't more silly than the fact that certain innuendos about that issue are being made during a real presidential campaign. It's just insane. Not even Jason Sudeikis making a cameo as Mitt Romney helped out at all.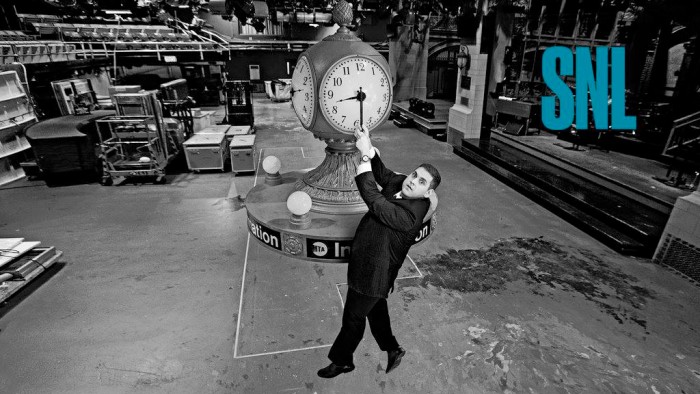 Weekend Update
Since the rest of the episode around them was less than mediocre, Weekend Update felt like a nice break from a lack of laughs. Colin Jost and Michael Che didn't do anything that allowed them to interact, but they had a good set of jokes for the night, and it's actually the guests on this segment that really brought it together.
The Girl You Wish You Hadn't Started a Conversation With at a Party On the Presidential Primaries – Cecily Strong's character is always reliable, and in the case of presidential election satire, it's about the best option they have since just straight-up parodying real politics isn't working for them.
Vanessa Bayer and Flossie Dickey – I really enjoyed this segment because there are plenty of times when news stations talks to some old person who has just turned any year over 100. The woman not being personable or interested in giving the news what they want was funny by itself, but having them keep going back to Vanessa to get more from her brought it home.
Jay Pharoah On Katt Williams and Kevin Hart's Feud – This is probably the best bit of comedy of the night, if only because Jay Pharoah is a master impressionist, and we haven't seen him stretch these skills in awhile. His Eddie Murphy is top notch, and playing out the feud between Katt Williams and Kevin Hart was a funny premise. However, I really hope there was a secret meeting of black comedians to sort out that stupid fed between them.
The Host
Jonah Hill is usually a very entertaining host, but this time much of what he was doing fake artificial and over the top. His schtick really only worked for me during the catering sketch, and even then, it wasn't anything spectacular. The monologue especially didn't set a hopeful tone for the night. It was lazy, unfunny, and almost felt like Jonah Hill was a last minute replacement where the writers didn't know what to do with him. That's almost how the entire episode felt, to be honest.
The MVP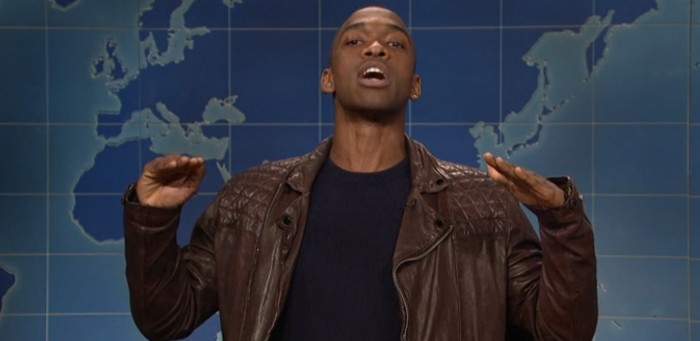 Jay Pharoah – Yes, based solely on the Weekend Update sketch, Jay Pharoah gets the MVP this time. He rarely gets the chance to shine like this, and it was probably the funniest thing that happened on the show, even though it wasn't a full sketch. This reminds me that we also need one of his high school principal sketches again very soon.
The Final Word
This was not the best way to usher in spring, and I don't know why the episode was so rough with a break for the writers and cast to get their heads on straight again. This felt like the kind of episode that happens at the end of a streak of a few episode as opposed to the first episode back from a break. There's not much more to say other than this was a terrible episode, maybe even worse than the Ronda Rousey episode.
We'll be back after Ariana Grande pulls double duty as host and musical guest on March 12th.