Sony Pictures Pushes Back 'Bad Boys 3' And 'The Dark Tower' Release Dates, Bumps Up 'Barbie'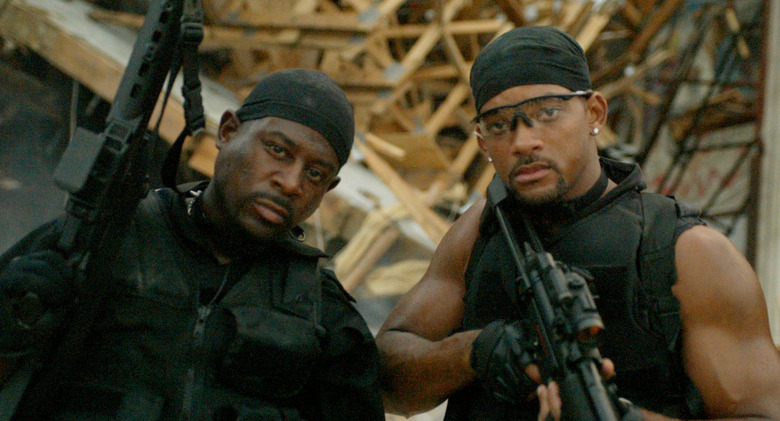 Sony Pictures has done some shuffling to their release calendar for 2017, but thankfully, it's nothing too drastic for those who have been waiting years for the action sequel Bad Boys 3 and the long-gestating adaptation of Stephen King's The Dark Tower. They've both been pushed back, but will still arrive in 2017. And for those waiting to see Barbie come to the big screen in her own movie, you'll see it arriving a bit earlier. Find out the new Bad Boys 3 release date and the rest of the calendar shifts after the jump.
Initially, Sony Pictures staked out February 17, 2017 as the release date. That seemed like a strange release date for a Michael Bay blockbuster, even if he has passed on directing duties to The Grey and Smokin' Aces director Joe Carnahan this time. Sure, Deadpool just found success in February, and other major studio films have found success in March, but it still seemed like odd placement.
It sounds like the studio realized the flick that will reunite Will Smith and Martin Lawrence is much better suited for summer blockbuster season since they've now pushed it back to June 2, 2017. Now the film will work as counter programming to the Will Ferrell and Amy Poehler comedy The House. As of now, the following week will see it playing against The Divergent Series: Ascendant, The Mummy and World War Z 2.
That leaves the February 17, 2017 date open, and that's where they'll be putting The Dark Tower. The adaptation just recently confirmed Idris Elba as the lead role of Roland Deschain while Matthew McConaughey will play the Man in Black. The change in release date for The Dark Tower only pushes it back by a month after previously being slated for a January 2017 release.
However, that release date will also see it opening against Maze Runner: The Death Cure and the Matt Damon action flick The Great Wall. That could create some decent competition for the adaptation that isn't a guaranteed hit, but we've got a long road of marketing we'll see before the movie arrives, so maybe it won't be a problem.
Finally, Sony Pictures has also bumped up their Barbie movie to May 12, 2017, opening a few weeks earlier than the previous June 2 date. That's Mother's Day weekend, which should help the box office numbers a bit. That's also one week after Guardians of the Galaxy Vol. 2, which sounds threatening, but the movie should work for audiences who don't care about sci-fi comic book stuff like that. We still haven't heard anything about casting or even the story on Barbie yet, but presumably we will soon.