'Once' Director John Carney Circling 'Russ & Roger Go Beyond'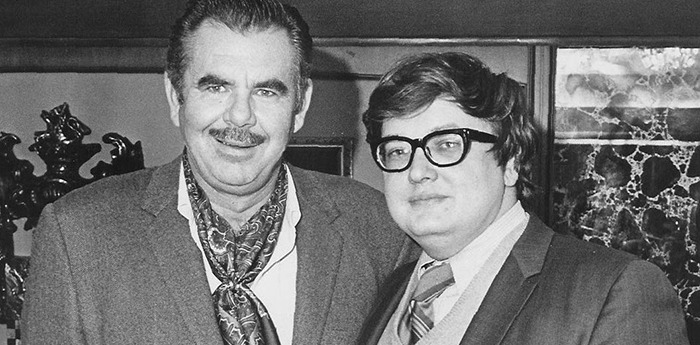 One project that has been kicking around for a few years now is Russ & Roger Go Beyond, the film that tells the real life story of how softcore pulp film director Russ Meyer and film critic Roger Ebert teamed up to make the 1970s cult classic Beyond the Valley of the Dolls. Will Ferrell and Josh Gad have been lined up to play Meyer and Ebert respectively for a little while now, but the project has had a hard time locking down a director, with the most recent name being Once and Begin Again director John Carney.
Deadline reports the filmmaker, currently waiting for his outstanding Sundance-selected '80s coming-of-age charmer Sing Street to hit theaters, is in early talks to helm the film. This comes after Michael Winterbottom was linked to the project last spring, with Ben Stiller reportedly flirting with getting behind the camera for the gig at one point.Russ & Roger Go Beyond is set in the 1960s, a time when counterculture films were all the rage and 20th Century Fox was looking to cash in on the hype after producing a number of big budget flops. So Meyer was given this opportunity with the hopes that his reputation on the counterculture scene (especially after the success of Faster Pussycat! Kill! Kill!) and his reputation for shooting films on the cheap would result in a movie that would merely make the studio some money.
Meyer had long wanted the legitimacy of making a film for one of Hollywood's big studios, and for some reason he wanted the Chicago Sun-Times critic, who had written one of the few good reviews he had ever received, the chance to write the script. The two got along supremely well, and despite the fact that the film full of buxom women was given an X-rating, it still made money for 20th Century Fox.
Carney has directed a streak of musically charged films, writing original tunes himself for Once, Begin Again and Sing Street. So this would be the first time he didn't have that theme in his film. But you can be sure Russ & Roger Go Beyond would have a hellacious soundtrack. Knowing how well Carney captured the essence of the '80s in Sing Street (watch the trailer here), I have no doubt he can do the same with the 1960s as the Russ and Roger Go Beyond director, assuming he actually comes on board.
This is a project that I can see being a fantastic look back at Hollywood that could be both very funny and maybe even an awards contender. But first the film has to actually get in front of a camera. So here's hoping Carney is the one to see this one through to the end.