LOL: 'Robot Chicken' Predicted Zack Snyder's George Washington Movie In 2009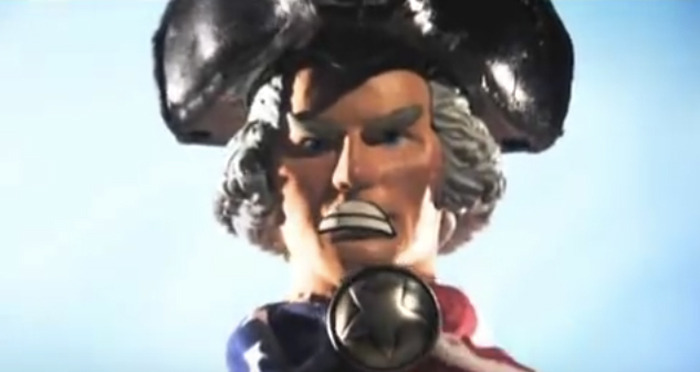 Just yesterday brought word that Man of Steel and Watchmen director Zack Snyder has been considering making a movie about George Washington in the style of 300. Inspired by the fact that many of the paintings of the American Revolution hero aren't far removed from the style of Frank Miller's graphic novel, Snyder doesn't think it would be too hard to make that movie.
However, it's not exactly an original idea. In fact, back in 2009, the folks over at Robot Chicken predicted that the filmmakers behind 300 would tackle the story of the Revolutionary War with a flick called 1776. And yes, it included all the slow motion and stylized action from 300. Watch it below.
Here's the Robot Chicken George Washington movie sketch from Adult Swim:
From turning Xerxes into King George to the line "Tonight, we dine in Virginia," it's the perfect parody of 300 if it took place during the early history of the United States. And it's made even better by making Washington shirtless pretty much all the time, draped in an American flag, and punching polar bears as he crosses the icy Delaware River.
But Washington isn't the only one who sees slow motion action as John Hancock leaps through the air to place his signature on the Declaration of Independence. I'm almost certain that's exactly how it was done when the Second Continental Congress met in Philadelphia back in 1776, and if Zack Snyder were to make a movie like this, it would be just as perfectly accurate as 300. It certainly couldn't be worse than 300: Rise of an Empire.
Thanks to /Film reader Keith VO for bringing this to our attention.