Nickelodeon Making 'Legends Of The Hidden Temple' Movie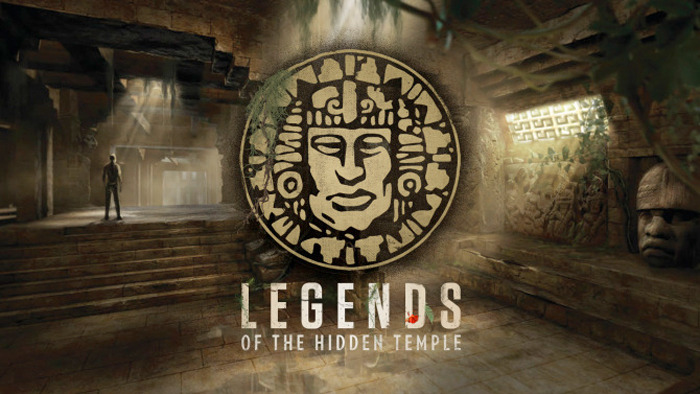 Even though Nickelodeon is still a destination channel for kids these days, they just don't have as many cool game shows as they used to back in the '90s. They have a handful on the air today, but in the '90s the likes of Guts, Double Dare, Figure It Out, Nick Arcade, Wild & Crazy Kids and Legends of the Hidden Temple really gave kids something to get excited about. And now one of them is making a comeback, though not exactly in the way that we would have hoped.
Legend of the Hidden Temple is getting a reboot on Nickelodeon, but rather than being a game show for kids, it will be a TV movie that incorporates elements of the show into the story. This comes after Hey Arnold! was slated to get a TV movie on the network as well. Find out more about the Legends of the Hidden Temple reboot below.
During a Viacom presentation for advertises Wednesday afternoon, Variety reports Nickelodeon announced the live-action Legends of the Hidden Temple movie as one of their key efforts for the future, slated to debut sometime in the fourth quarter of 2016. And as excepted, it will feature nods to everything that children of the '90s remember about the show.
In the TV movie, three siblings will have to overcome a series of obstacles in order to stay alive, not unlike the game show, though without the threat of death. The giant talking stone head Olmec will make an appearance (hopefully still voiced by Dee Bradley Baker) will other tidbits from the game show such as the Steps of Knowledge will be involved as well. In addition, there will be cameos from the likes of a green monkey, red jaguar, silver snakes and the other team mascots. If blue barracudas aren't included, I'm out.
As of now, the only talent slated to star is Isabela Monae, the star of Nickelodeon's 100 Things to do Before High School series. Will they figure out a way to have host Kirk Fogg make a cameo? He hasn't done anything in acting since 2006, so that may not be an option, but I'm sure if Nickelodeon called him up with a paycheck, he wouldn't be adverse to making an appearance.
With the nostalgic appeal this makes to children of the '90s, I'm not sure why they're going with the TV movie route. The quality is clearly going to be geared towards kids who may not even know what this game show is, so it just seems kind of pointless. But maybe Nickelodeon hopes that '90s kids with children of their own will each enjoy it just by spending time together on the couch, like Americans.
If you're in the market for some interesting behind the scenes knowledge about Legends of the Hidden Temple, be sure to watch this video from Great Big Story:
Nickelodeon is certainly milking the '90s nostalgia for all that it's worth. They've also got a Nicktoons movie in the works that will combine a bunch of their trademark cartoons into a single live-action animated hybrid. Will all this blast from the past stuff be worth it? We'll see.