'Game Of Thrones' Featurette Teases Season 6, Offers A Glimpse At The Coolest Job Ever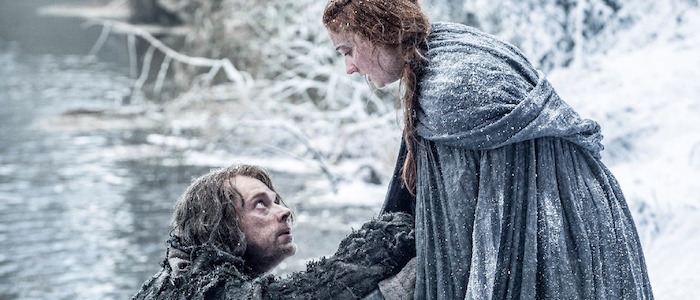 HBO's Game of Thrones is one of the most impressively made television shows of all time, the kind of prestige series that sets a high watermark for every other television show that will follow in its wake. And a new featurette has arrived to take you behind the scenes of the show, offering a look at the set through the crew members who have a very unique perspective on the whole show.
Titled "The Best Seat in the House," this video explores the role of the camera operators on the Game of Thrones set, showcasing cool footage of these guys at work while their talking heads explain exactly why this show is a pain in the ass and a total pleasure to shoot. And yes, there are many snippets of footage from the upcoming sixth season in here, just in case you need another reason to watch it.
Being a camera operator on a show as large as this looks as complex and rewarding as you'd imagine and as the video below shows, this is the kind of gig that literally allows you to see the world and film everything from epic battle sequences to visual effects heavy scenes to quiet conversations between two performers. This is also the kind of gig where you can actually say that you work in "Wolf Unit" and "Dragon Unit" and not sound like a crazy person.
But enough about the people who actually pour their blood, sweat, and tears into making Westeros come to life. What can we gleam about the new season from this footage? Well, there are few shots of Jorah Mormont and Daario Naharis out and about on their quest to rescue Daenerys, the mutual object of their affection. There are also a few shots of the always unsettling Melisandre looking, well, as unsettling as ever. But perhaps most importantly, the video contains snippets from a few gigantic battle scenes, with one taking place in the arid sands of Essos and the other taking place over in the northern end of Westeros. This is the part where we could start idly speculating about what this may mean, but since the show has officially surpassed the book at this point, your guess is as good as ours.
Game of Thrones season 6 premieres on April 24, 2016. If the recent marketing has been an indication, we're in for a more corpse-filled season than usual.