Rogue One: Mads Mikkelsen Character Info, Official Film Logo, And A New Kind Of Stormtrooper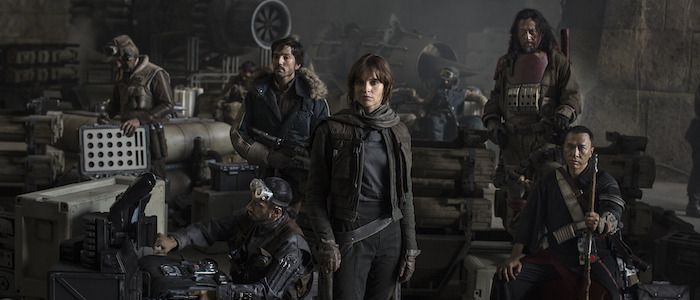 Place your bets, folks. Will we see a Rogue One: A Star Wars Story trailer before Captain America: Civil War? In the meantime, enjoy these Rogue One Bits:
A toy package description seemingly confirms another story.
Mads Mikkelsen reveals one detail about his Rogue One character.
A look at the film's official logo...on a bunch of crew shirts and bags.
Just how many kinds of Stormtroopers will be in Rogue One?
A Rogue One concept artist says something very, very interesting...
Rogue One didn't have a particularly strong presence at this year's New York Toy Fair, but you know the toys are coming. When Force Friday arrives later this year, everyone will be up to their elbows in Star Wars merchandise once again. It will be impossible to avoid. In the meantime, we're battling over scraps, like this tweet from Jedi News editor Justin LaSalata, who managed to catch a glimpse at some packaging for toys from the film. Yes, we're getting antsy over toy packaging now, because this is what happens when you deprive a bunch of a junkies their next hit. Anyway:
Brief description of #RogueOne packaging artwork from my VERY quick glimpse at Toy Fair. #StarWars pic.twitter.com/fgfxdvx0Tm

— Justin LaSalata (@justinlasalata) February 17, 2016
While a description of toy packaging is just a little silly, there is some real news here. We've heard previously that Ben Mendelsohn's villain dresses entirely in white and wears a cape and this seems to confirm that. We still don't know anything about his character or his motivations, but at least he won't be just another riff on Darth Vader.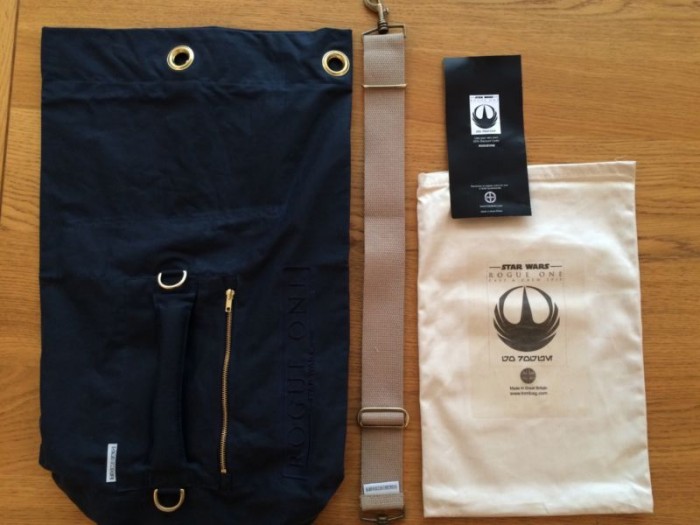 Speaking of getting really excited about minor things, someone put a group of bags that were given to the Rogue One Crew on eBay. They've been sold, but they feature what appears to be the film's logo and...it looks like what you'd expect. Here's how they're described in the listing:
"This bespoke duffel bag was specially commissioned for the cast and crew of the latest Star Wars film, Rogue One. It has been expertly hand made by Tombag of East Sussex. The brand's military roots are immediately apparent in the solid brass hardware, durable waxed canvas material and unique top loader design."
Making Star Wars says that the Aurebesh phrase featured on several of the bags translates to "Go rogue," so don't get too excited about finding any secret spoilers hidden on these things.
Speaking of Rogue One crew stuff, prop designer Neil Ellis shared a picture of his crew shirt, which designates him as a member of the "Stormtrooper unit." The image has been scrubbed from his Instagram page, but this is the internet and everything is forever, so you can still check it out right over here. Making Star Wars also has a look at the more general Rogue One crew shirts. There's nothing too flashy here, but specialized t-shirts for major film productions will never not be cool.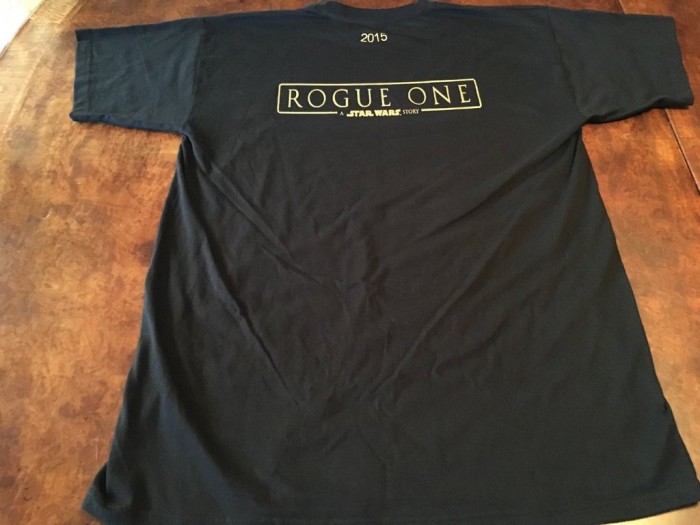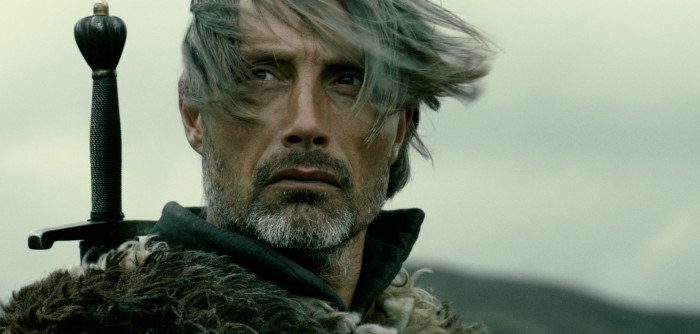 Today in "better late than never" news, Making Star Wars has stumbled across an interview with Mads Mikkelsen that was conducted back in August. While it's not much (and it really is barely anything), it does back up some rumors that we've heard before. When quizzed about he nature of his character in Rogue One, Mikkelsen said:
"No, my character is actually not a bad guy, and then I can not say more."
Previous rumors (and these are also potential spoilers, if you'd like to keep on scrolling past this paragraph) have suggested that Mikkelsen is playing an Empire-employed scientist in the film who has second thoughts about his involvement in the creation of the Death Star. Fueled by guilt, he assists our heroes in stealing the plans to the space station. While this character (reportedly named "Galen") seems to exist in shades of grey, he definitely doesn't sound like a bad guy. And I certainly hope this is true, because that sounds like the exact kind of role that would fit the former Hannibal like a glove.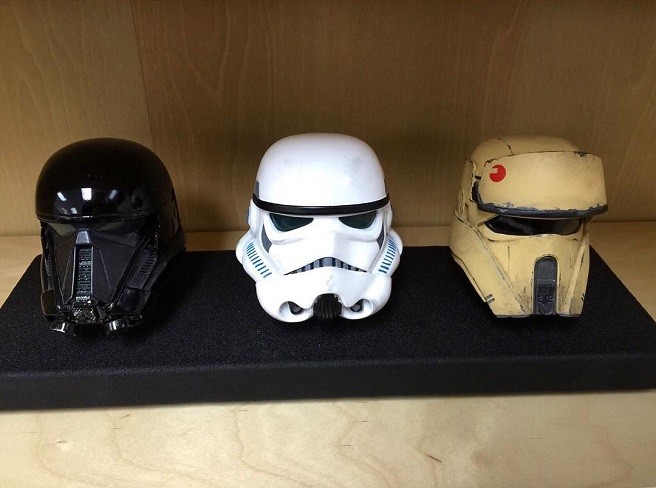 And while we're sharing news pieces from Making Star Wars, the site claims to have discovered the name of another kind of Stormtrooper that will be featured in the film. This follows the news that Rogue One will feature "Death Troopers," whose black armor is enhanced by green lights, and another kind of Stormtrooper designed for desert combat. And now:
In trooper news, I've heard another trooper mentioned called the "Pinnacle Trooper." At this time I have no point of reference for the design. I do wonder/speculate if it will be the the long-faced black stormtrooper? In other points of clarification, the stormtrooper with the green lights by the microphone areas of the mask are the classic Death Troopers and not the long-faced one we saw in the Donnie Yen-released photo of the masks.
He is, of course, referring to Donnie Yen's set photo (see above) that was quickly deleted but continues to live on because, once again, this is the internet. Could the "Pinnacle Trooper" be the far left helmet in this image?
This was a super early concept I did of the exploding 'star killer base'. #starwars #theforceawakens
Concept artist Andrée Wallin shared a design for Starkiller Base from The Force Awakens on Instagram, which is cool by itself. But the really cool news lies in the comments. When asked if he was working on Episode 8, Wallin responded with:
"nope, but I'm working on Rogue One and two other untitled SW films. There's a lot more to come"
So: Rogue One, possibly the untitled Han Solo movie, and...what else?