'Mad Dogs' Season 2 Won't Happen, Despite Amazon Wanting More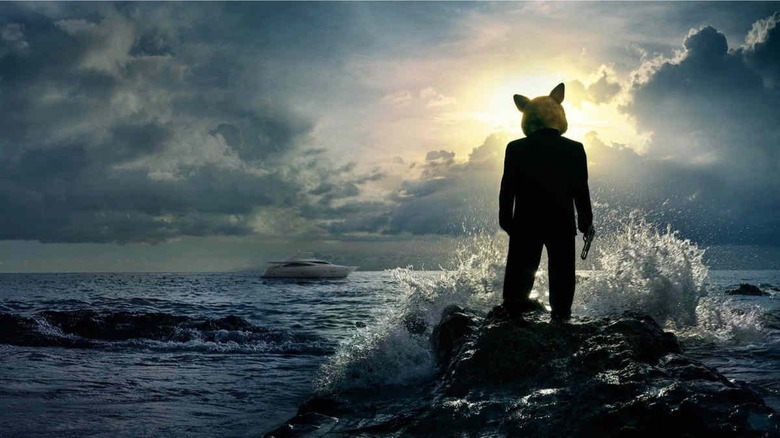 My favorite television show so far this year is Shawn Ryan's Amazon original series Mad Dogs. And I'm not alone, as the series is loved by both critics and Amazon Prime users. But alas, we will not be getting a second season of Mad Dogs because Shawn Ryan is cursed. It's not because the show didn't perform well or because Amazon doesn't want to make Mad Dogs Season 2. A second season will not happen because of a disagreement between the show's creators and the network over where Mad Dogs season 2 would take the storyline. Learn more after the jump.
Executive producer Shawn Ryan revealed the plans to fans on his Twitter account, explaining why there would not be a second season of the hit show:
Wanted to report that a decision was made not to make any more episodes of Mad Dogs. We were lucky to be one the best reviewed dramas on Amazon, if not the best. A lot of critics got what we were going for, so thanks. Some Amazon employees told me that Mad Dogs, after only four weeks, already had better streaming stats than many other Amazon shows. So, thanks to the viewers for finding, embracing and binging the show. It's been a blast to read your joy and shock on Twitter. That said, Mad Dogs was originally intended to be a closed 10 episode limited series. Many critics pointed out that this wasn't the kind of concept destined for an extended multi-season run, and that's right. But in order to get Season 1 made Amazon wanted to know that future seasons might be possible. Cris Cole and I said we thought there could be but we should have that conversation on if and how after the season was over. We had that conversation on Thursday with Roy Price and company. Cris and I laid out a story for Season 2 we believed in. Ultimately, Amazon didn't want to make that story and we didn't want to make the kind of story they wanted us to make, so... It made more sense to declare victory after ten episodes, which was our original plan all along anyway. Mad Dogs is extremely important to Cris and I and we can't do the show any other way than to follow Cris' vision. Ultimately, I think it's better to leave it there, pure and unsullied, than to do a watered down version of the show. I'm so proud of our 10 eps and how they turned out, despite the many obstacles in our way. Want to acknowledge Ben Chaplin, Michael Imperioli, Romany Malco and Steve Zahn. What talent and chemistry! Want to thank all our writers, directors and especially our ridiculously hard working Puerto Rican crew. Especially want to thank Cris Cole who was a terrific collaborator. He stuck to his vision, morals and beliefs throughout. If you haven't checked out Mad Dogs yet, I hope you will. It's the full, complete crazy story we set out to tell over three years ago. Oops. A cat just walked in. Looks like I have to go. See you on the next one.
Even though Ryan notes that Mad Dogs season 1 was envisioned as a one-season story, it ends with loose ends that I wish we could have explored in further seasons. That said, I really had no idea where they could take the show after this ending. But that was one of the things I loved about Mad Dogs – that I often had no idea where it could be possibly heading or what might happen next. In that way, it was unlike any television series I had ever watched before.
I'm wondering what Shawn Ryan and Chris Cole's pitch was for Mad Dogs season 2. It should also be noted that Mad Dogs was an adaptation of a British TV series of the same name which went on for four seasons. Of course, British shows have shorter seasons and the series only had 14 episodes in total, ending in a pretty similar place. If you haven't watched Mad Dogs season 1, you still should.
It's interesting: now that a TV series gets "canceled" on a streaming service, does that mean there is no other place to possibly continue the story with another season?