Watch Chris Rock's 2016 Oscars Monologue, Hitting Hard On #OscarsSoWhite Controversy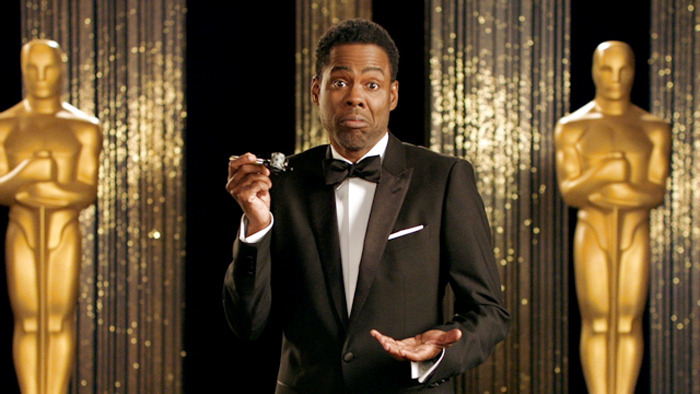 Last night brought the 88th Academy Awards, and along with all the winners being announced, there also came quite the racially charged comedy from Chris Rock. The comedian hosted the telecast last night, and he hit harder on the #OscarsSoWhite controversy than even some people anticipated. For some, it was too much, but for most, it was full of a lot of things that needed to be said about an industry that doesn't give enough opportunities to non-white actors. Watch the full Chris Rock Oscars 2016 monologue below!
Thanks to The Daily Beast for the video since the official one can't be embedded:
Listen, if you're upset by any of this, then you're missing the point. This isn't about simply giving awards love to actors just because they aren't white. This is about making sure that actors and actresses from all different kinds of backgrounds get equal opportunities. Sure, you can't blame just the Academy for the lack of diverse nominees, especially since it's Hollywood at large responsible for the lack of important roles for non-white actors. But that doesn't mean they can't help do something about it.
The Academy's president Cheryl Boone came out and acknowledged the changes that have been and will be made in the voting rules for the awards, and it's a good start to help bring more equality among Hollywood's talent. But I will say that there probably should have been more diversity among the call for diversity rather than focusing solely on black actors and actresses. There are plenty of other races that deserve recognition by the Academy as well.
All right now that we got the more serious part of this monologue out of the way, let's go back to some more comedy. Chris Rock added some black actors to some of the Oscar nominees, and that was pretty damn funny (via Vulture):
Leslie Jones had me laughing quite a bit as she tore up Leonardo DiCaprio in The Revenant. But I would pay so much money to see Tracy Morgan in The Danish Girl. Hell, I'd pay to see Tracy Morgan in almost anything. Again, I would've liked to see this concept expanded to include more than just black actors, but it doesn't take away from the importance of the message contained within this bit of satire from the Oscars.
What did you think of Chris Rock's monologue and all the comedic commentary?