New 'Star Trek' TV Series Adds 'Wrath Of Khan' Director As Writer And Consulting Producer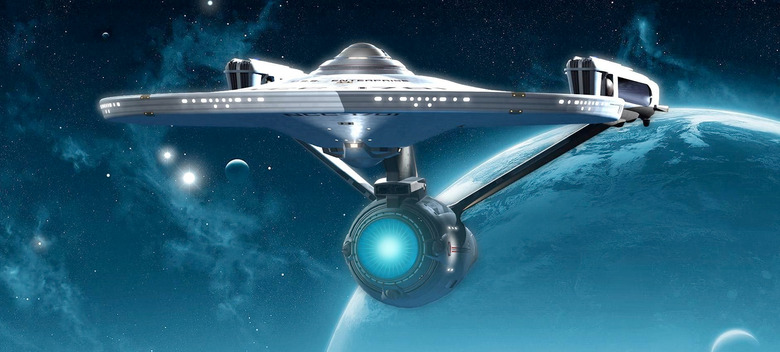 This month already brought great news for the developing Star Trek TV series situated at CBS when Pushing Daisies and Hannibal writer and executive producer Bryan Fuller was brought on as showrunner. And now the show has gotten even more promising with the addition of Star Trek II: The Wrath of Khan director Nicholas Meyer coming on board the show as a writer and consulting producer. This is probably one of the best bits of news that Trekkies could have heard for this new Star Trek TV series.
Bryan Fuller announced the news with a short press release on Twitter:
"Nicholas Meyer chased Kirk and Khan 'round the Mutara Nebula and 'round Genesis' flames. He saved the whales with the Enterprise and its crew, and waged war and peace between Klingons and the Federation. We are thrilled to announce that one of Star Trek's greatest storytellers will be boldy returning as Nicholas Meyer beams aboard the new Trek writing staff."
Personally, I would much rather ignore the silliness of Star Trek IV: The Voyage Home, but that's just me. I know the movie has a special place in the hearts of fans, but it just felt so hammy to me that I couldn't really enjoy it. But it's also not a movie that I grew up with, which could be the reason for my aversion to its charms.
However, even though Nicholas Meyer has experience with the classic characters that even non-Star Trek fans are aware of, there's no guarantee that this new series will be a television reboot featuring Captain Kirk or Mr. Spock. In fact, it would probably behoove CBS to venture further into the final frontier to craft something original in the Star Trek universe. Though that doesn't mean certain iconic characters couldn't pop up every now and then.
The new Star Trek series seems to be moving along rather smoothly, so hopefully we'll get details about what kind of story to expect and what kind of cast we'll be looking at. As previously reported, a special preview will premiere on broadcast television at CBS in early 2017, but after that the first episode and all first-run episodes will only be available on CBS All Access, the network's relatively young digital subscription and live streaming service. Will Star Trek fans be willing to sign up for another subscription in order to watch the new series as soon as episodes are available? We'll find out next year.