Tom McCarthy Will Direct And Produce Netflix Series '13 Reasons Why'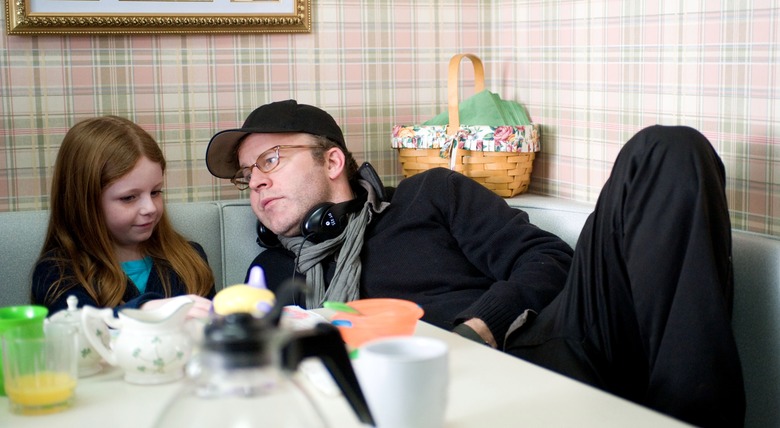 This Sunday Tom McCarthy's chances of winning an Academy Award are high. Not only is Spotlight probably going to win Best Picture, McCarthy and co-writer Josh Stinger are destined to win Best Original Screenplay for their tautly written drama. It's a great year for Tom McCarthy, even when you take into account The Cobbler's toxic reception. Following a massively success year, the writer-director will next collaborate with Selena Gomez (Spring Breakers) on Netflix's 13 Reasons Why.
Learn more about the project below.
According to Deadline, the acclaimed filmmaker will produce 13 Reasons Why, in addition to directing the first two episodes of the series. After Gomez read Jay Asher's "13 Reasons Why," both her and her mother, Manda Teefy, brought the book to Anonymous Content for a screen adaptation. Initially, the project was envisioned as a feature film.
Here's the synopsis for Asher's book:
Clay Jensen returns home from school to find a mysterious box with his name on it lying on his porch. Inside he discovers cassette tapes recorded by Hannah Baker—his classmate and crush—who committed suicide two weeks earlier.
On tape, Hannah explains that there are thirteen reasons why she decided to end her life. Clay is one of them. If he listens, he'll find out how he made the list.
Through Hannah and Clay's dual narratives, debut author Jay Asher weaves an intricate and heartrending story of confusion and desperation that will deeply affect teen readers.
"13 Reasons Why" was published in 2007 and has sold over two million copies. Gomez, Manda Teefy, and Kristel Laiblin (Children of Men) are executive producing the 13-episode season. Gomez is not attached to star in the series. Considering the story is about High School students, Gomez might not be suited for one of the lead roles, but plenty of other 23-year-olds have pulled off playing High Schoolers in the past.
McCarthy has been busy the past few months promoting Spotlight. Once the awards season wraps up, we're not sure what's next for him, besides 13 Reasons Why. The last feature he was involved in was an adaptation of Tommysaurus Rex, based on an Image Comics' book about a boy and his dinosaur pal.
Spotlight is still in theaters.