Find Out Who Will Play Star Lord's Father On The Guardians Of The Galaxy Animated Series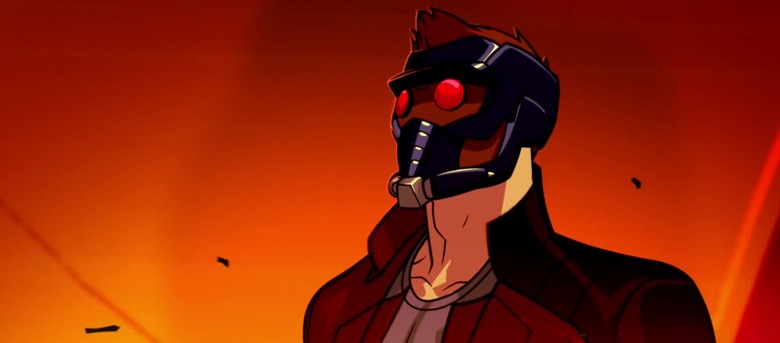 James Gunn's Guardians of the Galaxy introduced a question that has been the center of obsession of some fans of the Marvel Cinematic Universe: Who is Star Lord's father? While we still don't know which character is Star Lord's dad in the movies, we do know that Kurt Russell will be playing the role in Guardians of the Galaxy Vol 2, which is currently filming.
But now news comes out that Jonathan Frakes (who famously played William T. Riker on Star Trek: The Next Generation) will be playing Star Lord's father on the small screen version of Guardians of the Galaxy. But which character is Frakes playing? And will this give us any clues about Peter Quill's father in Guardians Vol 2?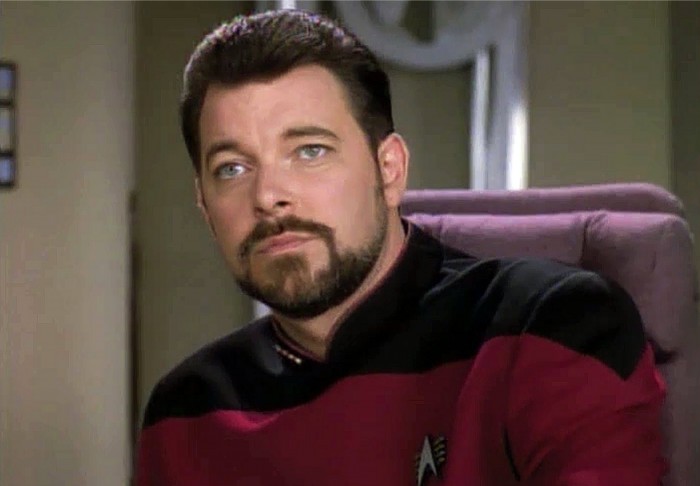 USA Today broke the story, learning that Jonathan Frakes will play the character of J'Son, king of the Spartax galactic empire and father of Peter Quill (aka Star-Lord). Drakes will be voicing the character for the Disney XD animated series Marvel's Guardians of the Galaxy.
Frakes will guest-star on an episode that will air on March 13th 2016 episode (8 a.m. ET/PT), which is apparently "the first part of a significant story line this season where Star-Lord (Will Friedle) goes missing during an investigation on Spartax and the rest of the Guardians head off to rescue him." Frakes has graduated into a very accomplished television director in the last two decades and isn't seen much in an acting capacity, which is a shame because I've always found him to be very good. Last year I got to watch him film scenes for a websites called Nerd Court and was amazed at how much control he had over the room during his performance.
Guardians of the Galaxy Vol 2 writer/director James Gunn has said that Star Lord's father is "definitely not the character who it is in the comics," which definitely means that the animated series will take a different route than the upcoming Marvel Studios sequel.
The first film tells us that Peter Quill's pop isn't human, and clearly he has passed some special abilities on to his son. Concept art for the first Guardians revealed that Marvel had started to design Spartax, the home of Quill's father Jason. (Or J'son, depending on which story you're reading.) Those scenes were cut from Guardians early in the scripting process.