Michael K. Williams Confirms Certain 'Ghostbusters' Character Returning In Paul Feig's Reboot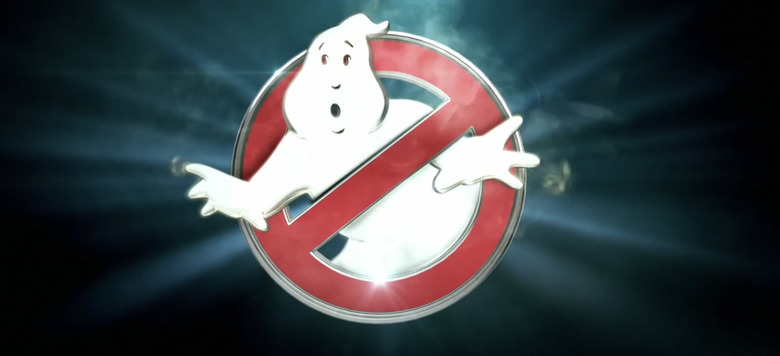 Even though we already know that this summer's reboot of Ghostbusters will feature cameos from the surviving members of the original paranormal exterminating team, along with several of the co-stars, we also know that they won't be playing their characters from the original franchise. However, co-star Michael K. Williams has confirmed that at least one character from the original films will be returning, because he actually shot a scene with this character. Find out who has been added to the Ghostbusters cameos list, but beware of spoilers.
Last fall there was a rumor that Slimer would be appearing in Paul Feig's new take on Ghostbusters, and he would be voiced by longtime voiceover actor from The Simpsons, Dan Castellaneta. However, Feig himself took to Twitter to debunk the rumor:
Sorry, gang. That IMDB credit is not true. Gotta unconfirm that one. https://t.co/xOzCwgpUEk

— Paul Feig (@paulfeig) November 15, 2015
But since the original report had three separate sources to back the rumor, and Feig only debunked the voice actor portion of the rumor, everyone believed that Slimer would still be back in the new Ghostbusters. However, since we haven't seen him on the new Ecto Cooler can or the special edition key lime slime-filled Twinkie box, we weren't sure if that would be happening. But now we have confirmation.
Michael K. Williams spoke with Entertainment Weekly about his role in Ghostbusters, and he confirmed a certain green spectre will definitely appear in the movie:
"I'm not going to lie, working with Melissa, and Kristen, and Kate, was really dope. But I got to work with Slimer, dude. Like Slimer!!! I'm in a scene with Slimer! I'm a huge Ghostbusters fan and it was a dream come true."
This is something that likely wouldn't have been kept under wraps for long. Plus, there's a chance we might see the new Slimer when the first trailer for the movie arrives in March. Still, I can't imagine Paul Feig will be happy about this nonchalant reveal. But one thing he probably won't mind is Williams talking about his character:
"I play the FBI agent who works for the mayor. Our whole thing is, we're going to tell the people it was a flash in the sky and 'Run along little women with your ghosts, we got this.'"
Plus, Williams had plenty of nice things to say about working with Kristen Wiig, Melissa McCarthy, Kate McKinnon and Leslie Jones:
"That was a dream job. They're at the top of their game, man. I had the pleasure of working with Kristen Wiig and Kate McKinnon on a show on IFC called Spoils Before Dying. So, I had a relationship with them already. Leslie Jones, you meet her once, you feel you've known her your whole life. She penetrates any walls or any barriers you may have, she goes right through that, right to your heart chakra. And Melissa [McCarthy], she's just a gem. I have so much respect for these ladies."
Some fans still think this will be more of a nightmare than a dream, but I hope the first trailer will start to turn things around. The trailer debuts on March 3, but we won't get to see Ghostbusters until July 15.