'Penny Dreadful' Season 3 Trailer: How Much Darker Can This Show Get?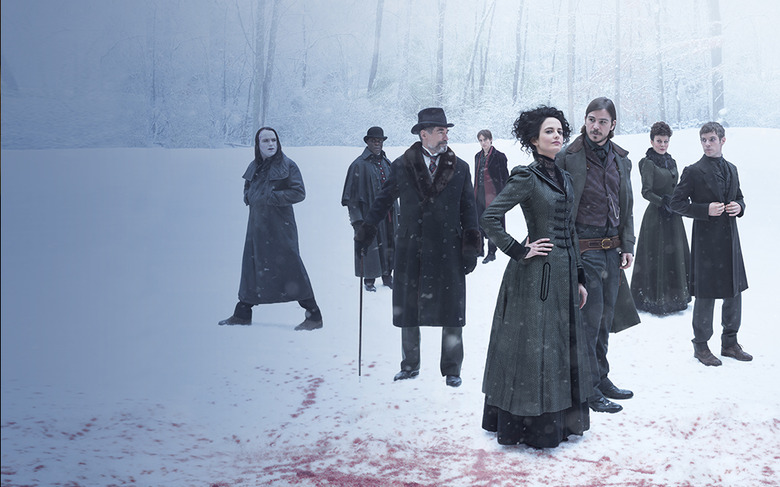 "Embrace your dark side," the Penny Dreadful season three trailer exclaims. Not a bad tagline for a show about battling internal and external evil forces. The ways in which the characters confront or accept their dark sides has always been one of the main draws of the Showtime series. Showrunner John Logan and everyone involved have got the monsters and set pieces down by now, but it's the characters that keep me hooked.
Penny Dreadful returns this summer, and you can watch the Penny Dreadful season 3 trailer below.
The Showtime drama is a dark show, and not because all of the evil witches and demons this family of misfits confront, but because of the obstacles these characters face. Penny Dreadful can an often be emotionally grueling. Season two took that crushing drama to new heights, especially when we got a glimpse at Vanessa Ives' (Eva Green) past.
Vanessa Ives — or any of these characters, really — just can't catch a break. Season three, in no way, comes across as smooth sailing for any of the ensemble.
Penny Dreadful Season 3 Trailer
This trailer nicely plays with expectations. Season two ended with Ethan Chandler (Josh Hartnett) on his way back to America, and when you see him reunited with Vanessa, it's thankfully played as a dream sequence. Those scenes are likely real, though, since it's hard to imagine the writers on the show keeping Vanessa and Ethan apart for too long. Their relationship in season two is rather moving, as they completely accept each other for what they are, and that's kind of the point of the show.
I can't wait for Penny Dreadful to return, and not just to see Ethan Chandler's rocking new hair cut in action. This is one of the most thoughtful dramas on television right now, and if you're not watching it, then it's time to catch up and bask in Logan's language and rich characters.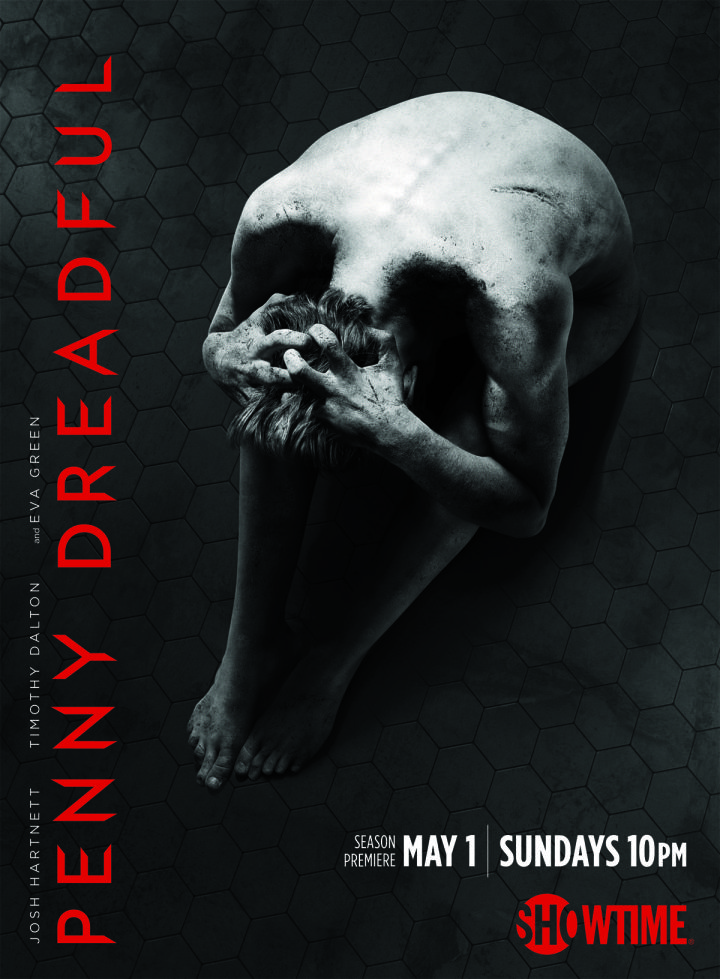 Here's the official synopsis for season three of Penny Dreadful:
This season on PENNY DREADFUL, Tony® Award-winning star Patti LuPone (American Horror Story), who guest starred last season as the Cut-Wife, returns as a series regular in the new role of Dr. Seward, an American therapist who treats Vanessa (Eva Green) with an unconventional new approach. Wes Studi (Hell On Wheels) joins as a series regular as Kaetenay, an intense, enigmatic Native American with a deep connection to Ethan (Josh Hartnett) who also becomes an ally to Sir Malcolm (Timothy Dalton). The third season also adds Robert Louis Stevenson's Dr. Henry Jekyll (Shazad Latif). Other guest stars include Screen Actors Guild® Award nominee Christian Camargo (DEXTER®, The Hurt Locker) as Dr. Alexander Sweet, a zoologist who strikes up an unlikely friendship with Vanessa; Sam Barnett (2012, Jupiter Ascending) as Dr. Seward's mysterious young secretary; and Jessica Barden (The Outcast, Far from the Madding Crowd) as Justine, a young acolyte to Lily (Billie Piper) and Dorian Gray (Reeve Carney), and Perdita Weeks (THE TUDORS), as Catriona Hartdegan, a scholar with expert knowledge of the supernatural. Simon Russell Beale returns as Dr. Ferdinand Lyle. Rory Kinnear (as The Creature) and Harry Treadaway (as Dr. Frankenstein) also star.
Penny Dreadful returns to Showtime on May 1st.