Episode 8 Bits: The Latest Benicio Del Toro Rumors, Set Pictures From Dubrovnik, And An "Intense" Chase Scene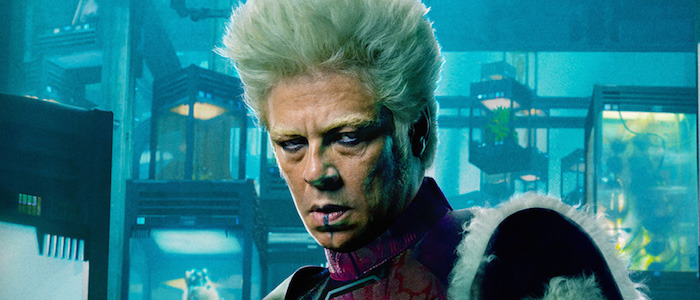 With Star Wars: Episode 8 about to move from London to Dubrovnik, the news and rumors have begun to pile up. In today's edition of Episode 8 Bits:
Week two of filming on Episode 8 begins.
The Dubrovnik, Croatia sets have begun to take shape.
Mark Hamill shares a photo from the set.
Benicio Del Toro chats about Episode 8.
Rumors of a certain action scene have taken shape.
Filming on Star Wars: Episode 8 has officially entered its second week and director Rian Johnson took to Twitter to make sure everyone is aware of this. Feel free to scan that crossword puzzle for hidden clues, but the real question you should be asking is what location he's filming in. Because that control panel certainly looks like it belongs the First Order.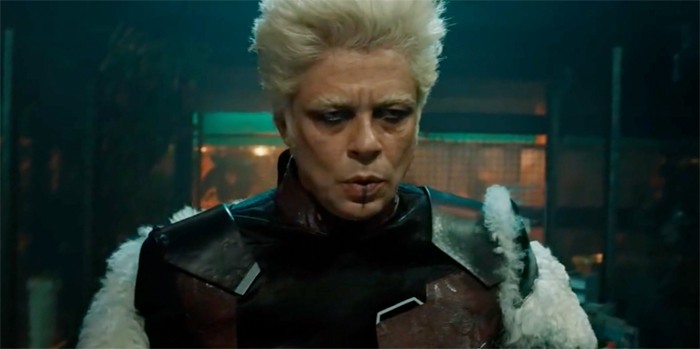 Meanwhile, Episode 8 is preparing to start filming in Dubrovnik, Croatia very soon and the rumors are already starting to fly fast and furious. A few days ago, we learned that sets were currently being constructed and one street was being prepped for a what looked like a major chase sequence. Now, local news outlets are starting to report that Benicio Del Toro, who is playing a villain in the film, has been spotted in the area. Making Star Wars provided the rough English translation below, which claims that the Oscar-winning actor will be on hand for one week of shooting:
Recording in Dubrovnik is scheduled to last for seven days, and it is rumored to Dubrovnik could host Benicio Del Toro, which is offered the role of villain.
However, it cannot be confirmed if Del Toro is actually in the area or if this is just speculation run amuck. After all, the same outlets claim to have seen Carrie Fisher in the area and her Twitter feed currently has her still on set in London,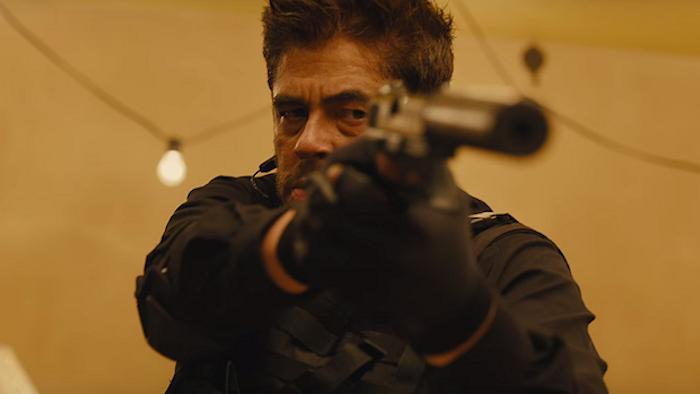 Before we fall further down the Dubrovnik rabbit hole, let's focus on Del Toro for a moment. He was recently the subject of an article in the Toronto Sun and, naturally, the subject of Episode 8 came up. And, naturally, he remained pretty tight-lipped about the whole thing:
Actor Benicio del Toro has a refreshingly clear-eyed view of being involved with the juggernaut that is Star Wars: Episode VIII: "It's scary." The Sicario star is laughing a bit when he adds, "It's scary because there's a lot of talk that I'm going to be in that movie — before I've even shot one scene! But I'm excited, too."
Del Toro will now go from the small independent movie, A Perfect Day, to the behemoth that is Star Wars. "I'm in a lucky position that I've been able to do some independent movies and some not-so-independent movies," he says. "But I don't work differently on independent movies and studio films — my approach to Star Wars or any movie I do is pretty much the same. You work with the character, you try to bring something and you learn your lines."
He's looking forward to Star Wars. "I really enjoyed Episode VII. And I've enjoyed Star Wars, especially the first one — I think it's called Episode IV now. And Return of the Jedi, and The Empire Strikes Back — I'm not a Star Wars buff like some out there, but as a kid I really liked those films, like, way before I ever thought I was going to be in movies. There's something of a nostalgia thing that gets you excited about being part of the Star Wars world."
If Del Toro is playing a villain in the film (and it certainly seems like he is), it's time to start wondering how he fits into the bigger picture. Will he be working with the First Order or another group? Will he be giving orders to Kylo Ren or taking them? In any case, how cool is it that we're getting Benicio Del Toro in a Star Wars movie?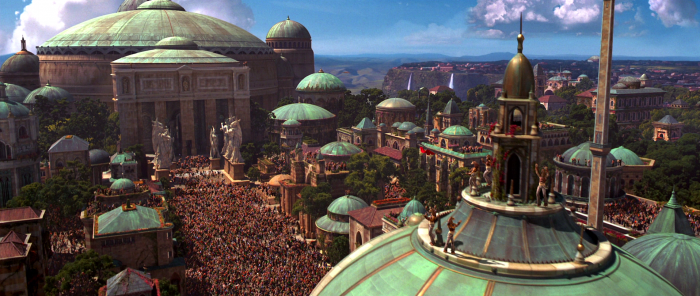 While Del Toro may or may not be in the vicinity, those Dubrovnik sets have really started taking shape and the local press has been out in full force, photographing the work in progress. StarWarsDubrovnik and The Dubrovnik Times have their fair share of pictures if you want to take a closer examination. If you want to see the set builders in action, the video below will get you sorted.
In any case, they are definitely building some kind of ancient city, utilizing Dubrovnik's already aged look to enhance...well, whatever it is that they're doing. Star Wars Underworld has collected additional photos as well.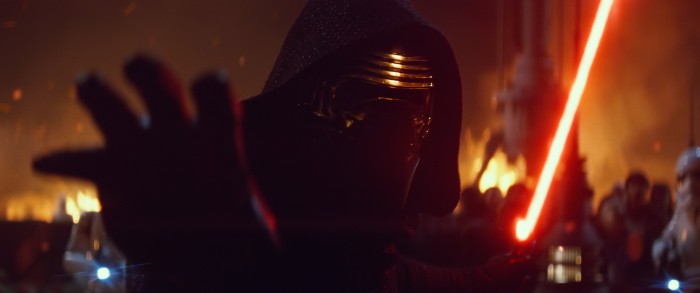 The Dubrovnik Tourist Board has finally and officially confirmed that Episode 8 will film in the city in March, with cameras rolling from March 9 through March 16. Although everyone knows that the actual identity of the film in question, it's amusing to see the official release refer to "Space Bear," which is the codename that Rian Johnson and his crew are filming under. This translation of the announcement comes to us courtesy of Making Star Wars:
Dear visitors,
Dubrovnik will soon again be the host of the big american production "Space Bear," which confirms our city as an attractive filming location.
For a couple of days in March traffic in the Old Town will be specially regulated. We believe this situation will not cause problems to you, and that you will have a pleasant time in Dubrovnik.
Preparations of the sets will happen on the 9th and 10th of March from 6pm to 12am, and preparation for filming and filming itself will happen on 11th, 12th, 13th, 14th, 15th and 16th of March, specifically 4am to 4pm for the filming preparations, and 4pm to 4am of the next day for the filming itself.
Thanks for understanding and we wish you a pleasant stay in Dubrovnik.
The short version: "Hey locals and tourists, your life is about to get disrupted for over a week as we host a film shoot, but please deal with it because this brings in all kinds of money and will make us look really good to a gigantic international audience."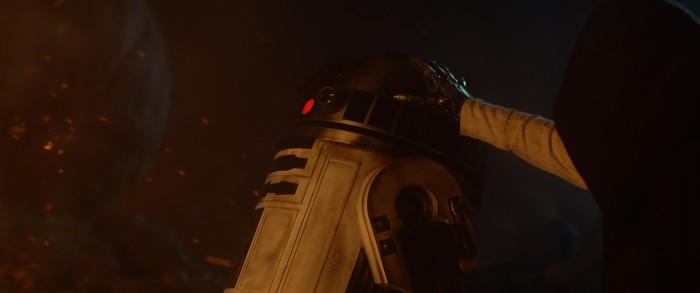 Making Star Wars also confirms the rumors that the bulk of the Dubrovnik shooting will involve a chase sequence, noting that it will be "intense." This quote is from StarWarsDubrovnik:
There are rumours the city's main street might be used as a setting for an action or chase scene as the windows of the houses along the route are going to be covered in order to facilitate special effects filming later on. There is also talk of a replica of the street to have been built in a studio somewhere in the U.K., which will be used for planning the film shoot so the time spent on location is used efficiently as possible.
EXCLUSIVE 1st LOOK #EP8-Exotic Alien Creature to terrorize...oh no wait-that's just my daughter's dog #Whoops #MyBad pic.twitter.com/qeD56nyL2A

— Mark Hamill (@MarkHamill) February 24, 2016
Meanwhile, Mark Hamill tweeted an image of himself and some kind of strange alien beast on the London set. Take note the title on the chair – they've really gone all in on that "Space Bear" thing. And yes, there appears to be a Panda head built into the title treatment. Does this mean Episode 8 will feature space pandas? Maybe. Probably. Who knows.