In Space, No One Can Hear These New 'Alien: Covenant' Cast Members Scream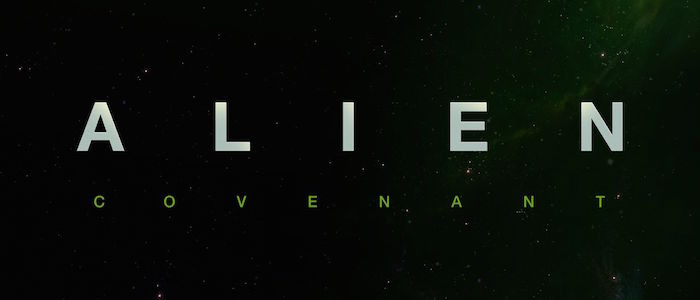 With cameras set to roll on Alien: Covenant soon, it looks like the final pieces of this mysterious project are starting to fall into place. Director Ridley Scott's follow-up to 2012's Prometheus has added four new names to its cast, which means that we probably now have a list of actors who we'll get to see eviscerated by Xenomorphs in 2017.
Deadline reports that Jussie Smollett, Amy Seimetz, Carmen Ejogo and Callie Hernandez have all signed on to the film, but details about their characters remain under wraps. They join a cast that already includes a returning Michael Fassbender, Katherine Waterston, Demian Bichir, and Danny McBride, which is still a combination of names that I never thought I'd see in the same sentence.
So, who are these newbies to the Alien universe? What role will they play?
Jussie Smollett is a former child actor (you may remember him from The Mighty Ducks) who recently burst back on to the scene as Jamal Lyons on Fox's hit series Empire. He will probably be killed by an Alien.
Amy Seimetz is an independent film darling, a writer, director, producer, editor and actress known for her work in Wristcutters: A Love Story, Tiny Furniture, You're Next, The Sacrament, and The Killing. Her lead performance in Upstream Color is nothing short of outstanding. She also co-created and directed episodes of the upcoming Starz series The Girlfriend Experience. She will probably be killed by an Alien.
Carmen Ejogo is a British actress who you have seen in films like Pride and Glory, Away We Go, Selma, and The Purge: Anarchy, You will see her again in Fantastic Beasts and Where to Find Them. She will probably be killed by an Alien.
Callie Hernandez is a newcomer who played "Space Babe" in Machete Kills. She will probably be killed by an Alien.
If the official synopsis is anything to go by, we'd place good money on these four being members of the crew of the Covenant, a colony ship that gets more than anyone bargained for when they discover a strange planet. Speaking of that official synopsis:
Ridley Scott returns to the universe he created in ALIEN with ALIEN: COVENANT, the second chapter in a prequel trilogy that began with PROMETHEUS — and connects directly to Scott's 1979 seminal work of science fiction. Bound for a remote planet on the far side of the galaxy, the crew of the colony ship Covenant discovers what they think is an uncharted paradise, but is actually a dark, dangerous world — whose sole inhabitant is the "synthetic" David (Michael Fassbender), survivor of the doomed Prometheus expedition.
Alien: Covenant will open on October 6, 2017.