'Daredevil' Season 2 Trailer: Who Ordered The Elektra Natchios?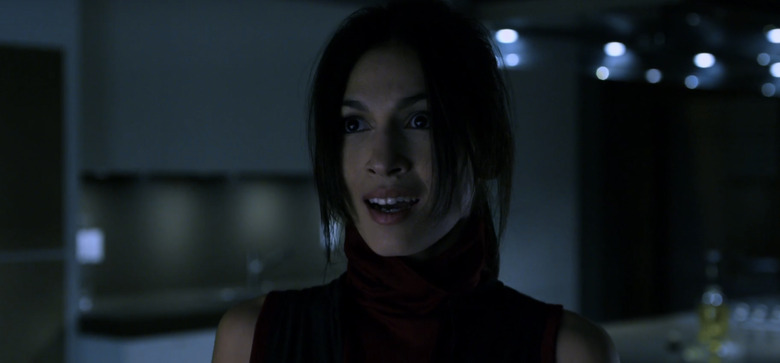 Keen observers probably noticed that the previous trailer for the second season of Daredevil had the designation of being "part one" and now we know why. A second trailer for the new season of the Marvel Studios TV series has just arrived, and just like the first one was all about The Punisher (Jon Bernthal) coming to town. This one brings us a full plate of Elektra Natchios (Elodie Young), who breaks into Matt Murdock's (Charlie Cox) apartment in order to meet him.
Watch the Daredevil season 2 trailer after the jump.
Elektra informs our blind lawyer superhero that the Yakuza gang is back in town. Actually it seems they never really left. Instead, they've just been biding their time while Daredevil takes out the rest of their enemies, making the city much easier to get back under their control. Thankfully, Elektra is keen on helping the Man Without Fear take down the crime organization.
For those who wanted a bit more of The Punisher, stick around for the end, because he still pops up in this trailer as well. It looks like Daredevil is going to have his hands full with a new ally and a new enemy, which should make for an interesting second season.
So far the reviews have been fairly kind to the new season, saying that the show is basically more of the same show we got the first time around. But that also includes some of the flaws with what made the show good. But at the very least, everyone has nice things to say about Jon Bernthal as Frank Castle.
Just when Matt thinks he is bringing order back to the city, new forces are rising in Hell's Kitchen. Now the Man Without Fear must take on a new adversary in Frank Castle and face an old flame – Elektra Natchios. Bigger problems emerge when Frank Castle, a man looking for vengeance, is reborn as The Punisher, a man who takes justice into his own hands in Matt's neighborhood. Meanwhile, Matt must balance his duty to his community as a lawyer and his dangerous life as the Devil of Hell's Kitchen, facing a life-altering choice that forces him to truly understand what it means to be a hero.
All 13 episodes of Daredevil season 2 will hit Netflix on March 18.