Sequel Bits: 'Indiana Jones 5,' 'LEGO Batman,' XXX 3,' 'Transformers 5,' 'Chucky 7'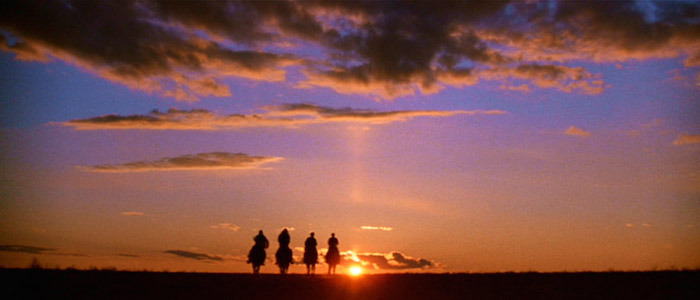 In today's edition of Sequel Bits:
John Rhys-Davies is down to play Sallah one more time in Indiana Jones 5.
A quick update on The LEGO Batman Movie.
Chucky 7 is about to begin filming, apparently.
Vin Diesel shows off some motorcycle skills on the XXX 3: The Return of Xander Cage set.
Transformers 5 may head to England.
The jury is still out on whether or not a fifth Indiana Jones movie will actually happen, but in a new interview with Digital Spy, John Rhys-Davies makes it very clear that he'd like to be involved. The beloved character actor, who played Sallah in Raiders of the Lost Ark and Indiana Jones and the Last Crusade, has even broached the subject with Steven Spielberg himself:
"Every time I see Spielberg, I say to him, 'Steven – the really successful films are the first and the third, but there seems to be something missing from two and four... I wonder what it is?' And he laughs! Of course, I would like to do another one – he's a great character – but I'd have him do something meaningful."
However, he reveals that Sallah was originally intended to make a cameo appearance in Indiana Jones and the Kingdom of the Crystal Skull, but Rhys-Davis ultimately declined:
"I was asked to be in the last one, but they wanted me to do a bit of green-screen – walk in, sit down and clap – and they were going to cut that into the wedding scene at the end. 

I turned it down because it seemed to me that that would be a bit of a betrayal of the audience's expectations. Sallah is a popular character – there's a greatness of soul about him that we all love and admire."
In other words, Rhys-Davis would love play Sallah again...as long as you give him something to do.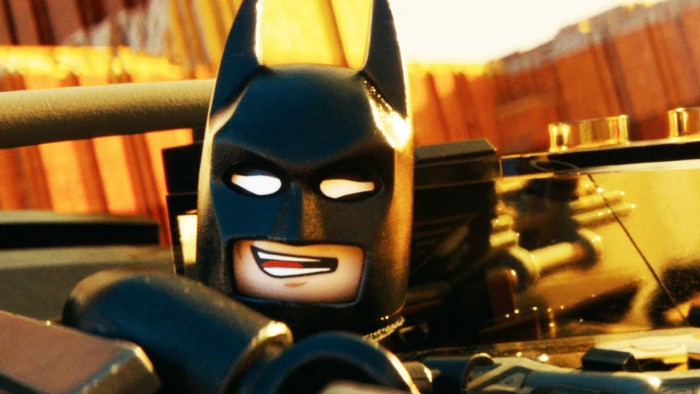 Collider sat down with producer Roy Lee and asked what people can expect to see The LEGO Batman Movie, the sequel/spin-off of The LEGO Movie that will follow Will Arnett's hilarious riff on the Caped Crusader. When grilled about the story, he dodged the question entirely:
"Seeing where Batman lives in full LEGO, the audience will love. Seeing Gotham City fully rendered in LEGO."
But wait! There's more question dodging where that came from! On the subject of the film's tone and whether or not it will align with The LEGO Move, Lee said:
"Batman will have the same character choices as he had in The LEGO Movie."
Okay, then. Good to know?
SO @Jtillathekilla2 SHOULD WE SHOOT CHUCKY 7 IN CAPETOWN?

— Don Mancini (@RealDonMancini) February 21, 2016
Don Mancini, who co-wrote the original Child's Play and wrote all five of the sequels, has taken to Twitter to tease an upcoming seventh film in the killer doll series. If his tweets are to be believed, he will once again sit in the director's chair (a job he first took on in 2004's Seed of Chucky) and filming is just about ready to commence in South Africa. Based on his social media communications with other stars of the franchise, it looks like Jennifer Tilly and Fiona Dourif are both set to return as Tiffany (Chucky's partner in evil-murdering-doll crime) and Nica (who made her series debut in 2013's Curse of Chucky). And we'll give Mancici this – he definitely hasn't lost a step when it comes to raw, vocal enthusiasm.
HE'S BA-AAAAAACK (SOON) #Chucky7 pic.twitter.com/zZtROxUagy

— Don Mancini (@RealDonMancini) February 23, 2016
.@fionadourif @Jtillathekilla2 just bring your wheelchair. I'll provide the blood

— Don Mancini (@RealDonMancini) February 23, 2016
@Jtillathekilla2 @SofiaCarson This costume is brilliant. Tiffany really will have to up her game in CHUCKY 7.

— Don Mancini (@RealDonMancini) February 21, 2016
Although the first four films in the franchise were shot mostly within the United States, Screen Daily is reporting that Transformers 5 may take the action to the United Kingdom. Here's the important information:
The production is understood to be weighing up locations in the UK, Iceland and other international territories alongside a US shoot.
The previous two films, Transformers: Age of Extinction(2014) and Transformers: Dark of the Moon (2011), shot largely in the US. But a franchise first UK shoot could bring with it significant benefits in the shape of the UK tax credit should the production hit the minimum spend threshold. Iceland also offers an enticing incentive for inward investment productions.
The U.K. has hosted major Hollywood movie productions for decades, but Iceland is becoming increasingly popular thanks to some crafty tax credits. If Fast 8 can blow up Iceland, than why not Transformers?
As they say in action sports... You gotta hit it 'til you get it! Haha. Each of the action sequences takes its own training, but it's all fun. Xander Zone!!!
The only thing Vin Diesel seems to love more than making movies where he gets to play badass tough guys is showcase how much fun he's having playing those badass tough guys on social media. The star of XXX 3: The Return of Xander Cage took to Instagram to show off his motorcycle training. Because of course a new XXX movie will feature some extreme motorcycling.
Please enable Javascript to watch this video
Need For Speed was a box office bust at the domestic box office, but it fared well internationally, grossing four times what it made in the United States. Is that enough to justify a sequel? Collider sat down with star Aaron Paul and the subject came up between Breaking Bad and Triple 9 questions.