'Spaceballs 2' Teaser Posters Appear In New York City, But Don't Get Your Hopes Up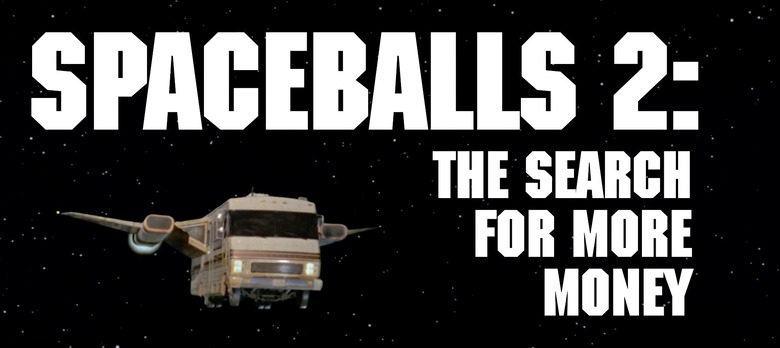 Last year, Mel Brooks got everyone excited at the mere mention of just the possibility of making Spaceballs 2 a reality. Talk of a sequel was used as a joke in the original spoof of Star Wars from 1987, and Brooks imagined what it might be like if he did follow-up with a sequel to go along with Star Wars: The Force Awakens:
"If I did a movie that came out right after Star Wars comes out — maybe a couple of months later — I'd have a big weekend, you know? No matter what, even if it fell on its ass and didn't get its money back...but that first weekend, the anticipation of seeing Spaceballs 2, would...I still have Daphne Zuniga and I still have Rick Moranis if he'd do it, and I've still got me."
Now we have something else to tease our desire for Spaceballs 2 as some teaser posters have appeared in a New York City subway, donning the title that was teased in the first film. However, since this is an isolated appearance of the posters, we're not going to hold our breath that they're real. Still, you can see them below!
Jedi News pointed out these posters that appeared recently out in the open:
#spaceballs 2 it's happening oh yes. Posters hanging at the NYC subway https://t.co/L0VOtmdHtE pic.twitter.com/k0zxVKltN8

— Jedi News (@JediNewsNetwork) February 24, 2016
More than likely, this is just some kind of stunt by an artist and not the beginning of a marketing campaign for Spaceballs: The Search for More Money. In this day and age, it's supremely unlikely that something like this would go under the radar. Plus, if this were really the beginning of a true marketing for Spaceballs 2, you would think that they would appear in many more places around the country.
Having said that, these posters are still pretty cool. Taking Dark Helmet's signature giant helmet and make it look like the burnt version of Darth Vader's helmet from The Force Awakens is a great idea. I would say that this teaser poster is lacking a sense of humor, but the original Spaceballs poster didn't really have much in the vein of being an obvious spoof, other than the fact it was a film by Mel Brooks. See for yourself: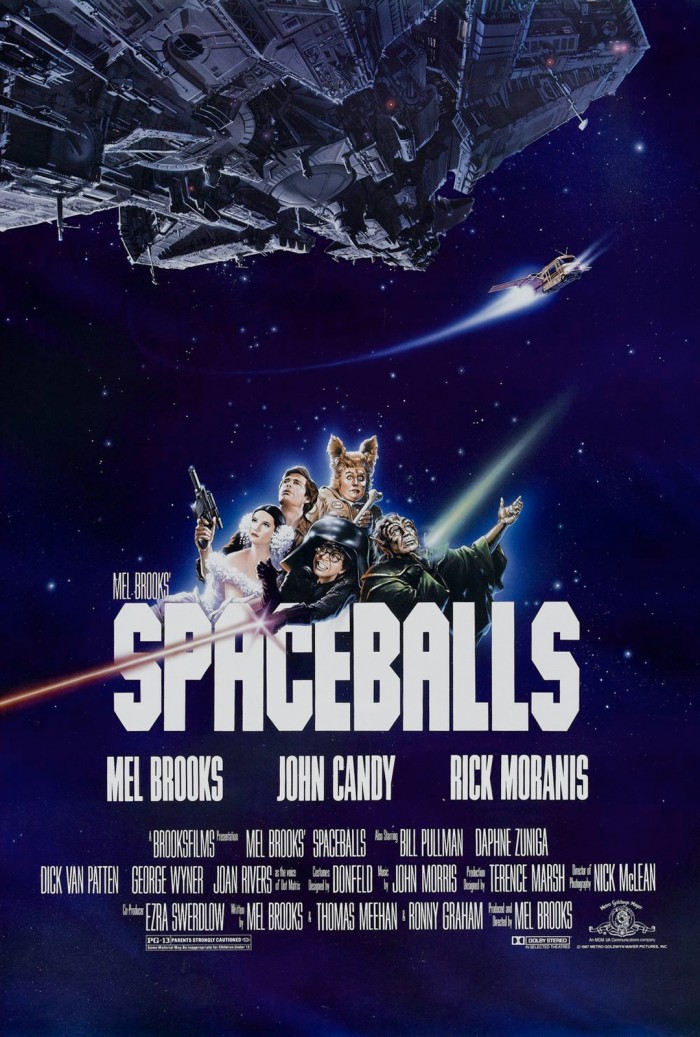 As someone who grew up on both Star Wars and Spaceballs, a sequel to the spoof would have me so excited. Just the prospect of Mel Brooks making another spoof in an age when a quality parody is rare is exciting. But the director will be 90 this year, and I don't know if he's going to get behind the camera before it's too late. Our fingers are crossed that these teaser posters might be real, but we're not counting on it.
In the meantime, you can pick up prints of Joshua Budich's Spaceballs: The Schwartz Awakens posters, modeled after Olly Moss' gorgeous Star Wars posters, and pretend that the sequel is coming.