POTD: A Slime-Filled Twinkie Is The Other 'Ghostbusters' Promotion You've Been Waiting For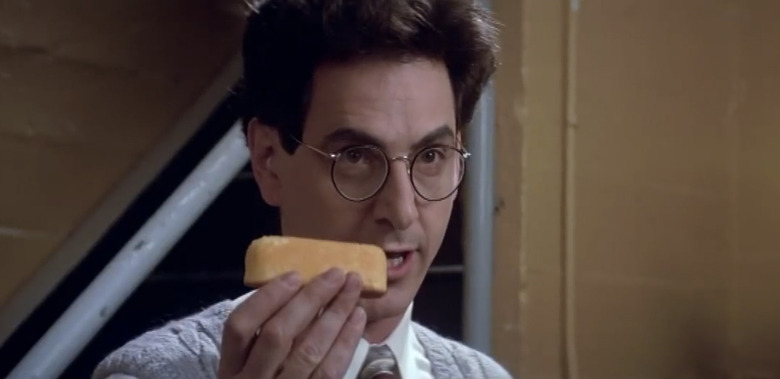 There was a time when Hostess snacks disappeared for awhile, and fans of the unhealthy cream-filled cake known as the Twinkie weren't sure if they would ever see them on shelves again. Thankfully the snack that will likely survive the apocalypse has been back for awhile, clogging our arteries and giving us diabetes for years to come. And along with the recently confirmed return of Ecto Cooler, the snack cake will be getting an all too appropriate Ghostbusters-themed makeover that includes slime green filling.
Get a glimpse at the Ghostbusters Twinkie after the jump.
This image appeared on the ENM Sales & Services Twitter feed (via Nerdist):
ENM Sales & Services helps to inform retailers and wholesalers of the opportunities for expanding their product lines to capture the customer, so it's no surprise that they would get a heads up on this forthcoming promotion that will be tied in to the release of Ghostbusters this summer. Notice that the box has the same "Ghostbusters: Only In Theaters" promotion that the new can of Ecto Cooler had.
As you can see, this Twinkie isn't your average Twinkie. It's not one that measures 35 feet long or weighs 600 pounds (that's a big Twinkie), but it does come with key lime flavored green slime filling. It's a shame that Slimer can't be used to help push this special Twinkie though. But then again, having Slimer on the box of a snack cake filled with slime could also come with certain implications that we're not ready to deal with yet.
Ghostbusters arrives on July 15 and the special Twinkie will arrive sometime before then.