Douglas Slocombe, Legendary Cinematographer Of 'Indiana Jones', Dead At 103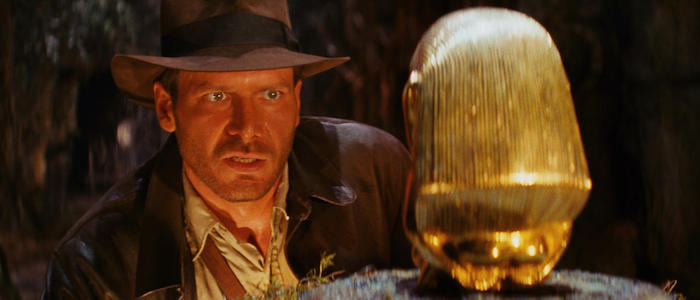 Douglas Slocombe, the legendary cinematographer best known for shooting the Indiana Jones trilogy for director Steven Spielberg, has passed away at 103. Although his most well-known films came at the end of his career, Slocombe's filmography is a masterclass in film craft, showcasing an artist and a technician who knew his way around all genres and made it look easy.
While many renowned cinematographers have a specific style that carries over from film to film, Slocombe was known for his versatility – you often can't compare his work in one film to another because he adapted to the needs of the story. His creative fingerprint is his lack of a fingerprint. He generated the kind of dependable, quietly brilliant work that is too often ignored.
Born on February 10, 1913 in London, England, Slocombe began his career as a magazine photographer before joining World War II as a newsreel cameraman, providing material for various documentaries and short subjects related to the conflict. After the war, he returned home and became a camera operator for Ealing Studios, whose pitch-dark, witty comedies would soon become the stuff of legend. Slocombe's first director of photography credit was for the horror movie Dead of Night, but he would soon shoot comedic masterpieces like The Lavender Hill Mob and Kind Hearts and Coronets. The latter is an especially impressive technical achievement for its time, as Alec Guinness plays eight different characters in the film and they share a few scenes together.
Slocombe rarely slowed down from '40s through the '60s, jumping between comedies, horror, films and prestige pictures with the kind of invisible ease that can only come from a genuine master. His work in Roman Polanski's The Fearless Vampire Killers is especially memorable, tasking him lighting a slapstick comedy like a horror movie:
Other memorable films from this stretch of his career include The Lion in Winter, The Great Gatsby, Jesus Christ Superstar, Rollerball, and The Italian Job.
Slocombe's career climaxes with his most popular and well-known movies. Raiders of the Lost Ark, Indiana Jones and the Temple of Doom, and Indiana Jones and the Last Crusade saw his decades of experience gel with Steven Spielberg's youthful exuberance. The result is cinematic alchemy – three films where virtually every single shot has something to savor.
Slocombe retired in 1989. Although he never took home an Academy Award (he was nominated three times), he remained an icon of British cinema, winning three BAFTAs across his career and the British Society of Cinematographers' lifetime achievement award in 1995. He is survived by his daughter.
The final shot of Slocombe's final film feels very appropriate right now. Now that's how you close out a truly epic career.