Cool Stuff: Get Tim Doyle's 'UnReal Estate' Artwork Book By Supporting The Kickstarter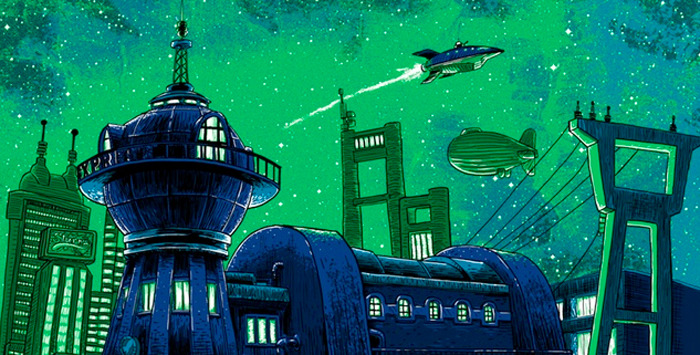 For a few years, we've featured and loved the artwork of Tim Doyle. For three years in a row, the artist has focused on recreating iconic locations from your favorite TV shows. Everything from the house from The Golden Girls to Planet Express from Futurama has been illustrated by Tim Doyle. And now Doyle is bringing his artwork to your coffee table with an UnReal Estate book, and you can make sure you get a copy by supporting the Kickstarter for the project. If you haven't seen any of Doyle's artwork yet, you can see some examples below and find out how to get your own book.
Here's the concept behind Doyle's work:
"Unreal Estate" is a collection of locations that many of us know and have been to on a weekly basis, but we can never actually visit. These places are in our memories – transmitted and entrenched there through a cathode-ray tube. Some of us have been going to these places for decades – some of these places were taken from us, way too soon.
And if that's still not enough, here's a link to the previously featured artwork from all three of Doyle's UnReal Estate Art Shows that happened in 2012, 2013 and 2014:
The book that you can get by pledging a certain amount to the Kickstarter project will be a deluxe full-color book with approximately 150 pages, collecting every single piece that Doyle created for all three of the above UnReal Estate shows. And each piece of art will take up an entire page rather than fitting a few smaller versions on a single page. In addition to the artwork, there will be other photos and essays to accompany the artwork along with behind the scenes sketches and process art.
Depending on what amount you pledge to help the project, you could get one of several pieces that are being made available for the first time through this Kickstarter campaign. Here are some of the pieces you could end up with:
The Kickstarter has actually already exceeded the goal four-fold, but Doyle is adding stretch goals for people pledging at certain amounts, including this print that will only be available for those who help the book get printed: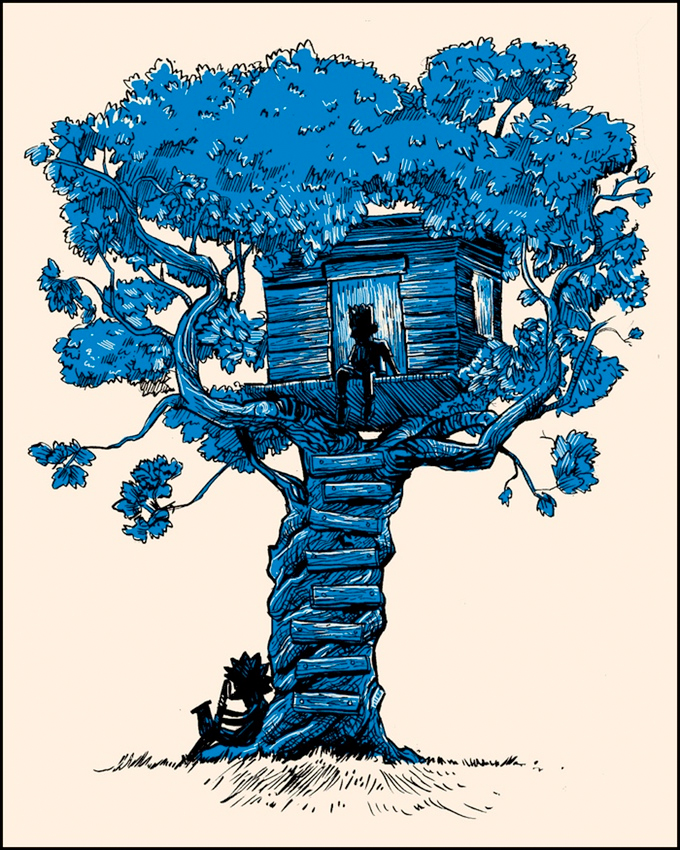 That's the treehouse from The Simpsons, and if you're a Tim Doyle fan, you know that this isn't the first time the artist has tackled the iconic animated family. There may be even more stretch goals added if the project continues to take in money, so head over to the Kickstarter page and help out one of our favorite artists and maybe get a little something for yourself.