Josh Boone's 'The Stand' Is Still In Limbo As That Television Prequel Series Falls Victim To A Mysterious Plague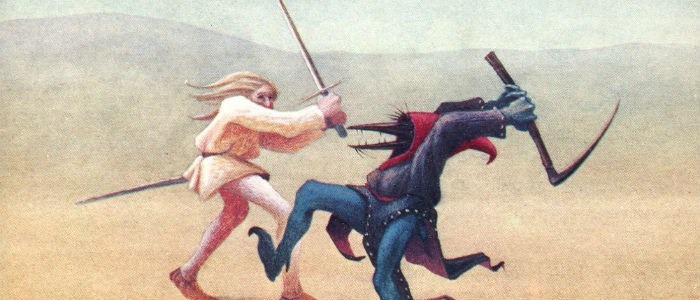 The last time we heard from director Josh Boone's adaptation of Stephen King's The Stand, the film was still knee-deep in development hell. So it wasn't surprising that Boone put this gigantic passion project on the back burner to bring a  smaller and more manageable King novel to the screen instead. Right now, Revival is being shopped around to studios and Samuel L. Jackson is being eyed to star.
So where does that leave The Stand? Let's just say that producer Roy Lee is using the phrase "holding pattern."
The good folks at Collider caught up with Lee at DICE 2016, where he explained that everyone is still trying to figure out how to even adapt The Stand in the first place. After all, it's over a thousand pages long, filled with dozens of important characters, and somehow begins with a deadly disease wiping out most of the human population and concludes with a literally apocalyptic conflict in the American southwest. It's a masterpiece, but it's also a beast. Says Lee:
Right now it's just in a holding pattern trying to figure out how to best make the movie because we've toyed with breaking it up into multiple movies, making it into one, making it into two. The latest draft, Josh Boone had written it and he was very anxious to make it but since then has written another script, Revival, which he's gonna do beforehand, so we're just waiting for that.
At one point, back when the project was set up at Warner Bros., Boone was looking to adapt The Stand as a series of four feature films. And then there was going to be an eight-episode miniseries on Showtime that would conclude with a feature film. If that sounds ungainly, Lee is right there with you:
There was definitely talk about doing that but the logistics made it very difficult to try to do a worldwide launch of a movie when the TV component would not necessarily be released at the same time worldwide. So it became a logistic nightmare to try to figure that out, so that plan was abandoned.
Lee tells Collider that the current plan is to adapt the novel as two films, which sounds difficult but sensible. Anything beyond that, especially for a project that will be expensive and demand a hard R-rating, sounds more than a little nuts.
Right now, it feels like a genuine race: which long-in-works, seemingly impossible-to-adapt Stephen King project will make it to screens first, The Stand or The Dark Tower? And for the first time in years, the latter feels like it has the edge.