Episode 8 Bits: Finn And Poe's Relationship, A Chase Scene In Dubrovnik, And The Return Of Your Favorite Stormtrooper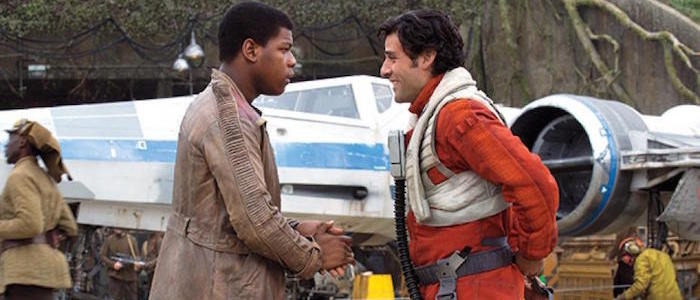 Star Wars: Episode 8 is actually filming right now and all have for you is a bunch of scraps. But you know what? Scraps of Star Wars is better than nothing at all! In today's edition of Episode 8 Bits:
Another spark for your Finn and Poe fan fiction.
Cast and crew react to the first days of shooting.
The return of a very cool stuntman.
Details on Episode 8's Croatian shoot.
Details on Episode 8's Irish shoot.
Peter Mayhew officially hits the Episode 8 set.
And more!
The last time we heard from Peter Mayhew, the man under Chewbacca's iconic fur, he was quietly canceling appearances at a variety of conventions for reasons that were fairly obvious. After all, Episode 8 had just begun filming and its abrupt start date seems to have taken some of the actors by surprise (Mayhew was not the only actor to cancel scheduled appearances). However, a spokesperson for Visioncon has officially confirmed that Mayhew's absence will be due to him filming the new film and that they were one of many unfortunate cancellations:
Andrea Smith, spokeswoman for the southwest Missouri sci-fi convention, said Peter Mayhew was called to London to begin filming Star Wars: Episode VIII. "They start filming tomorrow," Smith said Wednesday. "There was another convention this weekend; he had to cancel that, too. It's not just us, it's like, seven conventions."
If you have to drop out of a convention appearance, flying to London to film the next Star Wars movie is a pretty, pretty good excuse.
With everyone gathered in London, the cast and crew of Episode 8 celebrated the first day of filming in their own special ways. Rian Johnson showcased his typical bawdy sense of humor.
First day on Star Wars 8 complete ! We must face them! Fight them!

— John Boyega (@JohnBoyega) February 15, 2016
Meanwhile, John Boyega showcased his usual enthusiasm. Could "We must face them! Fight them!" be an actual line of dialogue from the movie? Probably not, since the tweet still exists and hasn't been aggressively pulled down by Disney lawyers, but it's awfully specific.
You might not recognise this guy without his helmet on but Liang is the most badass of all Stormtroopers! Celebrating Chinese New Year with some of our incredible stunt team! ??????????????????????????? @liangstunts !!
A video posted by @daisyridley on
Meanwhile, other familiar figures are on the set. Here is Daisy Ridley hanging out with Liang Yang, the stuntman who played FN-2199 ("Traitor!") in The Force Awakens. He's almost certainly playing another character, but it's fun to see him remain part of the Star Wars family.
#FITNESSFRIDAY is back! Got a bit thumb happy on the ole edit so it's a proper mish mash! Got warm up, activators and my circuit stuff in there! @gravzy12 helping me with the #gainz #swole #fatarmfriday A video posted by @daisyridley on
And sine every major film shoot is a taxing physical ordeal, Ridley also shared clips from her exercise regimen. Being a Jedi-in-training is exhausting, guys.
@mrcalliet influenced my cardio routine today. Sharp! Of course doesn't hurt that I have Oscar Isaac in the background cheering me on.
A video posted by @john_boyega on
And John Boyega isn't slacking either. And yes, that voice yelling words of encouragement in the background is Oscar Isaac.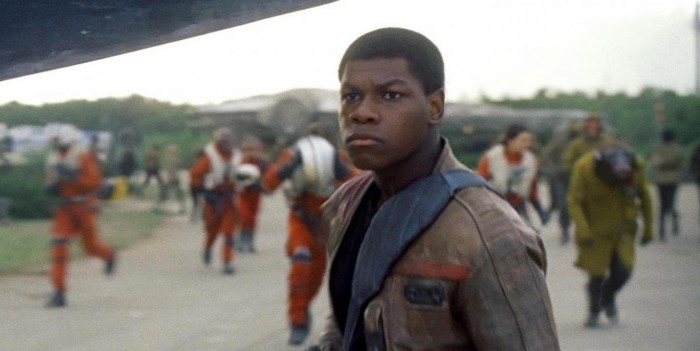 Now that there exists footage of John Boyega working out while Oscar Isaac cheers him on, the Finn/Poe shippers have officially one into overdrive. And while Boyega insists that their relationship is a bromance, he's totally prepared for it be taken one step further:
But as far as I'm concerned, when J.J. [Abrams] sat us down to go through the script, it was a bromance. But now I'm learning what Mark Hamill said before when he didn't know that Darth Vader was Luke's father: you never know what they're going to pull. I'm looking at the director Rian [Johnson] closely so he can get me involved early, so I can prepare myself. So who knows?
Well, you heard it here – the big "No, I am your father" twist of the sequel trilogy could be Finn and Poe totally getting it on.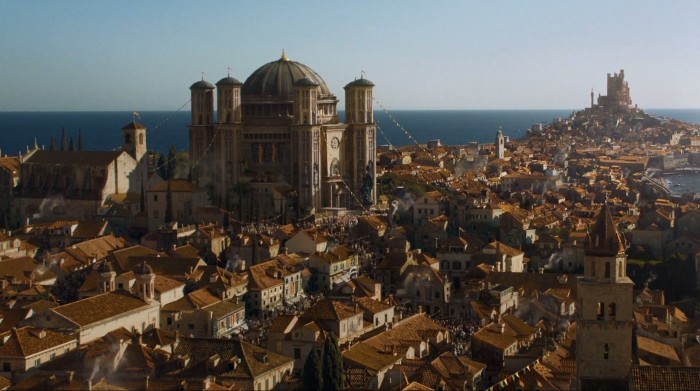 We knew that portions of Episode 8 would be shot in Dubrovnik, Croatia and now a few details have begun to leak out. It turns out that Rian Johnson and his crew will be setting up shop in this gorgeous, seemingly ageless city from March 9 through March 16. That's not a huge amount of time, but it also suggests the Dubrovnik scenes will be at least somewhat substantial. The question now is whether this location (which is also used to shoot the King's Landing scenes on HBO's Game of Thrones) will represent a new planet or a new location on a familiar one. Star Wars News Net suggests that it would make for a wonderful "ravaged by decades of war" version of Naboo, which would certainly be an interesting choice.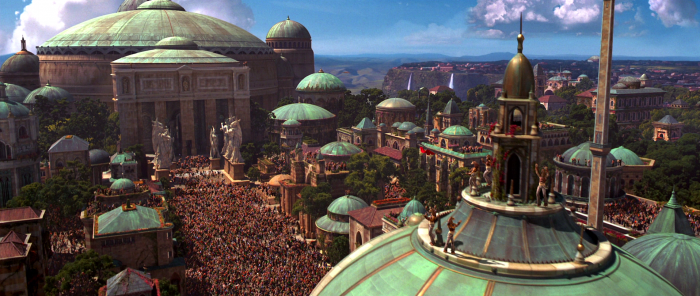 Speaking of the Croatian set, a separate report has emerged that suggests that a chase sequence is set to be filmed in the streets of Dubrovnik, which sounds like a nice way to make use of the city's magnificent look (although the report says that interiors from this location have been built at Pinewood Studios in London). The production has even asked residents in the area to cover their windows, which will make replacing them with the necessary visual effects easier.
Most interesting is the production's plan to keep drones with cameras away from the set (which was a real problem during the production of The Force Awakens). It seems that Episode 8 will have its own fleet of drones that will be equipped to "take out" drones trying to snap aerial pictures. Robots battling robots over the set of a Star Wars movie? Yes, we are living in the future.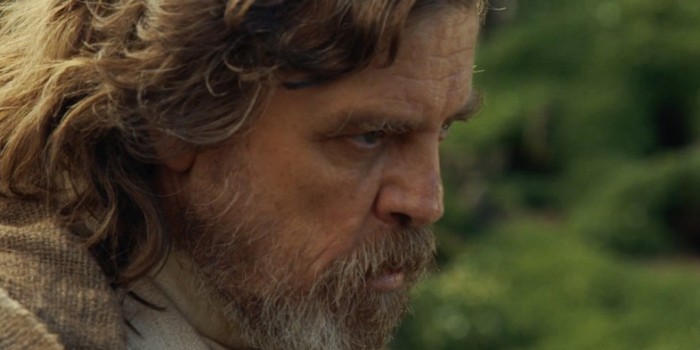 And the additional locations don't end with Dubrovnik. Making Star Wars reports that filming will move to Ceann Sibeal in Ireland on April 20 for a little under two weeks. This spot will be the replacement for Skellig Michael, the stunning island that served as the exiled Luke Skywalker's isolated home on the planet of Ahch-To at the end of The Force Awakens. The production is working to make this area more closely resemble Skellig Michael, but the extra work should be worth it. This location is more accessible and allows for a safer shoot. When combined with footage already gathered at Skellig Michael and the sets built at Pinewood, it should all be seamless.