The 'Zero Days' Trailer Is Here To Make Your Day Feel A Little Bit More Apocalyptic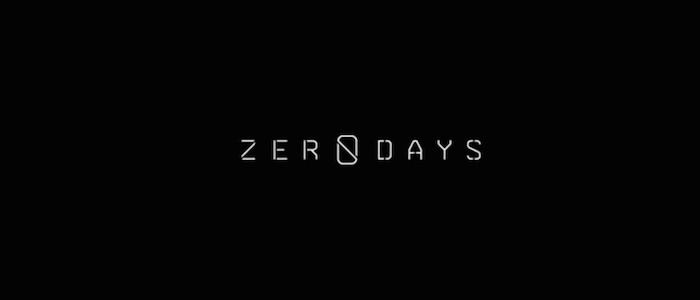 Alex Gibney is one of the most prolific documentary filmmakers working today. To look at his filmography is to wonder if there's a bomb in his chest that will go off if he ever stops working. Like any director who works so frequently, you have to take his occasionally misses in stride – not every movie can be as infuriating and fascinating as Enron: The Smartest Guys in the Room or as horrifying as the Oscar-winning Taxi to the Dark Side.
The trailer for Zero Days, which is making its debut at the Berlin Film Festival today, looks like classic Gibney: a very specific and very unsettling topic that no one wants to talk about but everyone wants to know about. This documentary about cyber warfare looks like it would have been a science fiction film a decade or two ago and it looks terrifying.
The Hollywood Reporter premiered the Zero Days trailer, which has been acquired by Magnolia and Showtime (which means that you will undoubtedly have a chance to see it soon enough). The preview is chilling stuff, utilizing graphics and re-enactments alongside typical talking to examine how hackers are being employed by governments to create viruses that can eviscerate civilization as we know it... and how they're already being used.
Zero Days arrives after a particularly strong year for Gibney. In 2015 alone, he incurred the wrath of the Church of Scientology with Going Clear, incurred the wrath of Apple aficionados with Steve Jobs: The Man in the Machine, and didn't really seem to incur too much wrath from anyone at all over Sinatra: All or Nothing at All. Zero Days looks to continue the "incurring wrath" trend in a big way, especially since he'll be dabbling in material that once again sees him butting heads with people in positions of power.
Here's how The Hollywood Reporter describes the film:
In the trailer, members of the U.S. and international secret services outline the dangers of cyber war as illustrated by Stuxnet, the computer worm, apparently developed by one or more nation states, that sabotaged Iran's nuclear program and reportedly destroyed up to a fifth of the country's nuclear centrifuges.
But the Stuxnet incident is only the beginning, Gibney argues. Computer viruses designed to attack critical infrastructure — electrical grids, nuclear power stations, water treatment plants — are out there, and the systems of the U.S. are among the most vulnerable to attacks.
After its festival run, Zero Days will most likely hit theaters and VOD and whatnot later this year.