Rogue One Bits: A New Character Name, New Character Details, And Rogue One's Uphill Battle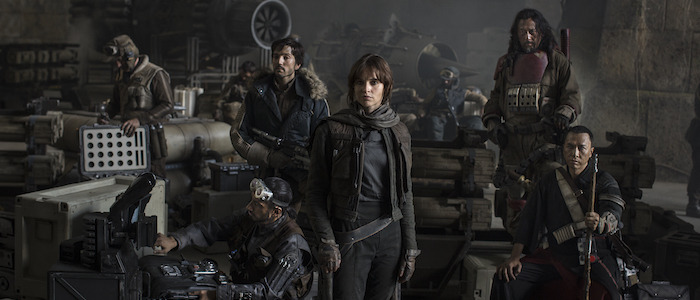 Nope, there still hasn't been a trailer or teaser for Rogue One: A Star Wars Story. But we do have this edition of Rogue One Bits:
We may know the name of Felicity Jones' character.
Details on Jian Wen's mysterious character.
Cast member Riz Ahmed says everything he can (which isn't much).
A Forest Whitaker interview exposes Rogue One's uphill battle.
And more!
Jian Wen is a celebrated actor and director in his native China, but he'll soon be a very familiar face to the rest of the world as a member of Rogue One's ensemble. We don't know anything about his character other than what we can draw from that cast picture (he's the guy on the far right standing behind Donnie Yen): he looks armored up and ready for a fight. Making Star Wars has learned a few tiny tidbits about the character and they align quite nicely with this assumption:
I've learned that Wen's character is the weapons enthusiast of the group. He's a first-class gun nut. He's the kind of character that just as you think he's exhausted his potential for violence, he pulls another weapon out of his boot (for example). He probably has as many concealed weapons as he does overtly visible ones (if not more).
Every action ensemble needs its heavy weapons guy (it's tank, if you will) and Wen certainly looks ready to slide into that role. With Star Wars: The Force Awakens about to leave theaters in a few weeks, we should hopefully start learning a little more about these characters soon enough. We'd even take a few fake trading cards with character names at this point.
HeyUGuys caught up with Riz Ahmed at the 2016 BAFTA Awards and, naturally, they grilled him about his role in Rogue One. He doesn't say much (because you just know that his NDA involves him being locked up in a dark put if he says the wrong thing), but he does chat about the scope of the film and its more realistic approach to the Star Wars universe. Right now, all we know is that his character is rumored to be named Bodhi Rook. C'mon, Lucasfilm. Give us a trading card to clarify that much.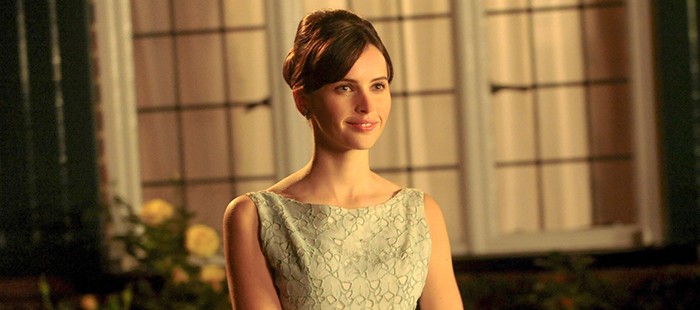 While we're on the subject names, Making Star Wars claims to have uncovered the name of Felicity Jones' character, who is the lead character of the film. If true, this will be the third leaked character name following Bodhi Rook and Galen (Mads Mikkelsen's character). Anyway, the site says that her name is Jyn, with no surname. At least not yet. Since the characters of The Force Awakens all had codenames, it's entirely possible that Jyn is a smokescreen, but you never know. Up to this point, her codename in toy packaging has been "Seal Leader Green," so Jyn is a definite improvement.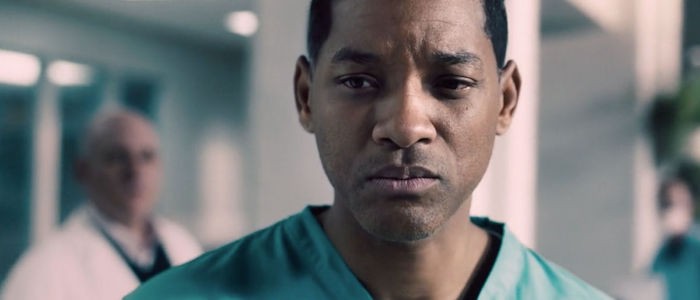 Will Smith and Helen Mirren's Collateral Beauty is looking to act as counter-programming for Rogue One and will officially open on December 16, 2016. As we know from The Force Awakens' box office run, coming in second place to a new Star Wars movie can actually be a pretty big business.
Just in case you were wondering, it looks like filming on Rogue One is just about finished. At least that's what Disney CEO Bob Iger says and who are we to disbelieve him? We can expect to hear reports about reshoots and pick-ups here and there, but all that lies ahead for Gareth Edwards and company is a very fast and very intense post-production process. And we'll give them this much: they managed to keep that set locked down exceptionally well.
If you want to grit your teeth through an entire interview, you can watch Forest Whitaker appear on the Today Show to promote his new Broadway play Hughie and field a few Rogue One-related questions. But since this interview is conducted by normal people and Star Wars aficionados, he has to correct a number of misconceptions. He has to inform that hosts that Gareth Edwards is directing, not J.J. Abrams. He has to tell them that the title of the film isn't Star Wars: Rogues.
Whitaker goes on to confirm that he's finished filming his scenes in the film and that it will be "edgier" than the average Star Wars movie, which is something we've known for some time. The real takeaway here is just how uninformed these hosts really are, which means that the average moviegoer probably doesn't know much more than them. If Disney and Lucasfilm want to make it clear what Rogue One is and how it's different from the main "episodes," they need to get to work.