Sony Wants To Add Some 'Salt' To Your Regularly Scheduled Television Programming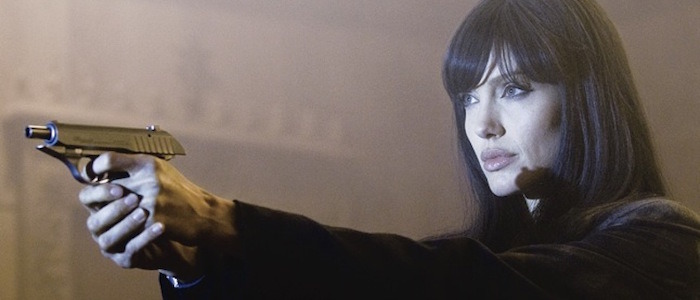 What happens when a sequel to your hit spy movie starring Angelina Jolie fails to materialize? A television reboot, of course. After half a decade of a follow-up to Salt not getting made, Sony has thrown in the towel on a proper sequel and have decided to take the Evelyn Salt to the small screen. Specifics are currently unknown, but we can safely assume that Jolie will not be reprising the role. You're crazy if you think the notoriously picky movie star would willingly sign up for a TV series.
The news comes to us via Screen Daily and there are a few interesting wrinkles in this story that keep this from being just another "movie becomes TV show" news post. Sony is currently pitching the series at the European Film Market, which coincides with the Berlin Film Festival, with the intention of the series being made for European viewers. Since this is 2016 and most content is eventually available everywhere, a potential Salt series would surely be available stateside in some capacity, but the Europe-first approach is certainly interesting for a Hollywood studio peddling the continuation of a known commodity. China isn't the only region being paid special attention these days.
The series pitch is being spearheaded by Sony's senior vice president of international television production, Diego Suarez, who says of Salt: "We want to bring it to Europe in a completely different way."
For those of you that don't remember, Salt was a 2010 espionage thriller that followed the titular CIA agent as she was accused of being a Russian spy and went on the run. All kinds of mayhem ensued and director Philip Noyce made Jolie look really, really cool the entire time. The film was a hit, grossing $293 million worldwide, but it wasn't enough of a hit to guarantee a sequel. Noyce turned down the chance to helm a sequel and original scribe Kurt Wimmer turned in a screenplay that was never used. Salt 2 was still in the works in 2012, but that didn't come together either.
It's easy to see why Salt would be a strong choice for a television series. The name is recognizable, but it's not so famous that it will come burdened with overbearing fans who will decry any changes to the character and her story. More importantly, the set-up is very TV-friendly – super spy goes on the run and must clear her name and gets involved in all kinds of adventures along the way. If it worked for the original The Fugitive TV series, it will work here.
But first, Sony has to grab and maintain the interest of a network and that is easier said than done. The only thing more impossible than the film business is the television business.