'The Divergent Series: Allegiant' Trailer: Shailene Woodley Is A Miracle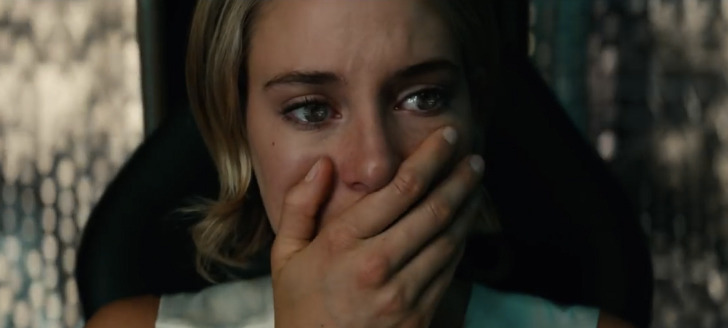 Right now The Divergent Series is in a bit of a tight spot since the final installment of the young adult sci-fi franchise from Lionsgate just lost its director. Robert Schwentke has been at the helm of Insurgent and next month's forthcoming Allegiant, but Ascendant just proved to be too much for the director, opting to "spend more time with his family" (or at least that's what the studio says).
But the franchise has a bit of buffer time for now with The Divergent Series: Allegiant debuting one more quick trailer before the film hits theaters in just over a month. This one continues to focus on Shailene Woodley as the only pure being to come out of the desolate, post-apocalyptic Chicago with Jeff Daniels and his people choosing to get rid of the rest, seemingly for the betterment of humanity. Of course, that just won't stand for Tris.
Here's the new The Divergent Series: Allegiant trailer from the franchise YouTube page:
After watching this trailer, I can't believe that there's another movie coming to finish the story. This feels like it's supposed to be the end of the story, but more than likely this will be a lead-up to the big battle not unlike Harry Potter and the Deathly Hallows: Part I, especially since Ascendant is the second half of the final book and not an entirely different chapter.
If you want to see more from The Divergent Series: Allegiant, check out the previous, longer trailer that was released right here. Otherwise, stay tuned to find out who will replace Robert Schwentke as director on Ascendant.
The third installment of the blockbuster Divergent series franchise, ALLEGIANT takes Tris [Shailene Woodley] and Four [Theo James] into a new world, far more dangerous than ever before.
After the earth-shattering revelations of INSURGENT, Tris must escape with Four and go beyond the wall enclosing Chicago. For the first time ever, they will leave the only city and family they have ever known. Once outside, old discoveries are quickly rendered meaningless with the revelation of shocking new truths. Tris and Four must quickly decide who they can trust as a ruthless battle ignites beyond the walls of Chicago which threatens all of humanity. In order to survive, Tris will be forced to make impossible choices about courage, allegiance, sacrifice and love.
The Divergent Series: Allegiant arrives on March 18.