Daniel Craig Heading To TV For Series Adaptation Of Jonathan Franzen's 'Purity'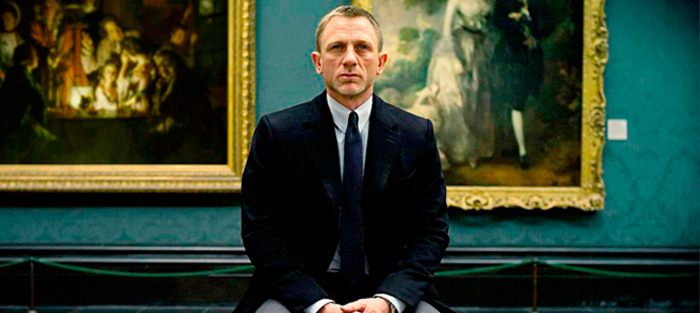 We may receive a commission on purchases made from links.
After being very vocal about having no desire to get back into action as James Bond anytime soon, Daniel Craig is heading to the small screen for his next project. An adaptation of Jonathan Franzen's novel Purity is in the works as a limited series and Craig will star in the project, but he doesn't exactly have the lead role. Hit the jump to find out more about the Purity TV series.
For those who don't know, Purity was published back in September of 2015. Here's the official synopsis:
Young Pip Tyler doesn't know who she is. She knows that her real name is Purity, that she's saddled with $130,000 in student debt, that she's squatting with anarchists in Oakland, and that her relationship with her mother–her only family–is hazardous. But she doesn't have a clue who her father is, why her mother chose to live as a recluse with an invented name, or how she'll ever have a normal life.
Enter the Germans. A glancing encounter with a German peace activist leads Pip to an internship in South America with The Sunlight Project, an organization that traffics in all the secrets of the world–including, Pip hopes, the secret of her origins. TSP is the brainchild of Andreas Wolf, a charismatic provocateur who rose to fame in the chaos following the fall of the Berlin Wall. Now on the lam in Bolivia, Andreas is drawn to Pip for reasons she doesn't understand, and the intensity of her response to him upends her conventional ideas of right and wrong.
As you can see, Craig wouldn't be playing the lead role, because that belongs to a yet to be cast woman. But the story must be pretty appealing for the actor to move to television from feature films, especially without having a lead role. As for exactly who Craig will be playing in the series, that wasn't specifically revealed. But it sounds like Andreas Wolf would make for a good character for Craig to play.
As of now the Purity TV series doesn't have a home yet, but there seems to be a bit of a bidding frenzy between Showtime, Netflix, FX and at least three other potential buyers this past week, all looking to make a straight-to-series order with 20 episodes in mind.
With an actor like Craig on board, it's easy to see why the series has sparked such interest, but beyond that, Variety says there's a script written by Franzen himself along with Todd Field (In the Bedroom, Little Children), who will also direct the series. Scott Rudin is also producing, so there will likely be plenty more great talents getting in front of the camera with Craig as well.
This will mark Craig's first foray into American television, but the actor has done plenty of small screen work in the United Kingdom, so it's not exactly something new for him, even if he hasn't done it in almost 20 years. Stay tuned to see how this project pans out.