The Ecto-2 Motorcycle: Check Out The New 'Ghostbusters' Other Set Of Wheels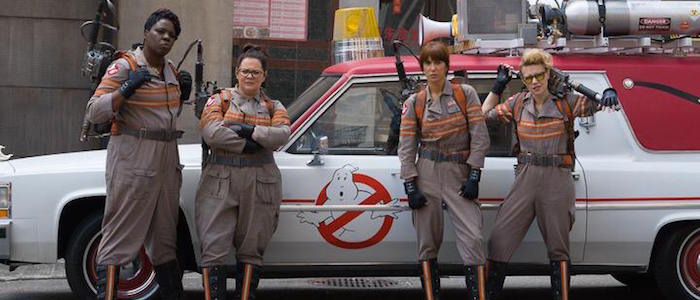 Just about a week ago, an official LEGO set was announced featuring Paul Feig's new Ghostbusters. The set included the new Ecto-1 along with the Ghostbusters played by Melissa McCarthy, Kristen Wiig, Kate McKinnon and Leslie Jones. But in addition to those pieces, there was another interesting inclusion, a new vehicle called the Ecto-2. It's basically a Ghostbusters motorcycle, and Chris Hemsworth's character Kevin was seen riding it in not only the LEGO set photos but leaked set photos as well.
Now we get an official look at the new vehicle thanks to an image from the set that was actually meant for release online. And even though it doesn't looks like anything special, you'll see that there are some special modifications to help the Ghostbusters to their job. Check out the new ride below.
Here's the picture of the Ecto-2 Ghostbusters motorcycle from IGN: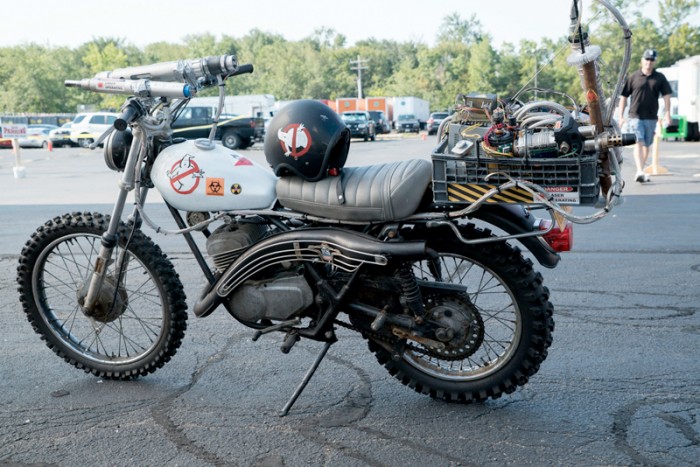 As you can see, it's basically a dirtbike with the Ghostbusters logo slapped on it. The helmet has the logo too, likely just so people know that the person riding it is part of the Ghostbusters even if they get thrown off the bike. But beyond that, it looks like some makeshift weaponry has been attached to the bike as well. It seems to be some kind of makeshift proton pack, but perhaps it packs more of a punch to take on some kind of powerful demon.
The LEGO set photos for the new Ghostbusters did give away a little spoiler about something that happens to Chris Hemsworth's character, and it also included a red, winged spirit of some kind. Maybe that's exactly what this bike will be used to take down.
This isn't the first time the Ecto-2 moniker has been used for Ghostbusters. In the animated series The Real Ghostbusters, the Ecto-2 was an autogyro. It doesn't look like this bike is going to be doing any flying like that vehicle, but we'll be looking forward to seeing this new vehicle in action later this summer, at least if the world doesn't end as Ghostbusters II predicted it would.
Thirty years after the original film took the world by storm, Ghostbusters is back and fully rebooted for a new generation. Director Paul Feig combines all the paranormal fighting elements that made the original franchise so beloved with a cast of new characters, played by the funniest actors working today. Get ready to watch them save the world this summer!
Ghostbusters arrives on July 15.