'Flaked' Trailer: Netflix Really Loves Will Arnett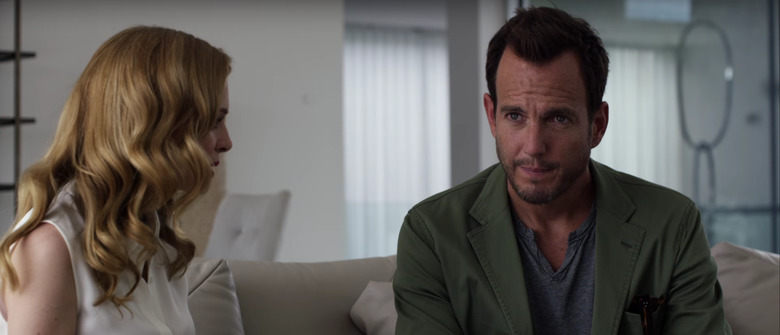 Despite a long string of recurring roles and short-lived sitcoms, Will Arnett is still best known to TV viewers as Gob Bluth, the oblivious blowhard from Arrested Development. And that persona has served him well. It made him the perfect choice to play the self-absorbed Batman in The Lego Movie, and the douchey Vernon Fenwick in Teenage Mutant Ninja Turtles.
But as fans of Netflix's Bojack Horseman already know, Arnett can also do bitterness and self-loathing and melancholy really well. And it's that side he taps into with his other new Netflix comedy, Flaked. Though it's executive produced by Arrested Development co-creator Mitch Hurwitz, it's more along the lines of Netflix dramedies like Master of None and Love than, well, Arrested Development. Watch the first Flaked trailer after the jump. 
Arnett knows Flaked feels like a deviation from his usual M.O. As he explained to Entertainment Weekly, that was kind of the point. "For a long time, for whatever reason, [Gob-like roles] were a lot of the parts that came my way. It wasn't until a few years ago that I started to shy away from doing things that I felt that were just derivative of that same thing," he said. "This show is probably a lot more in the line with the stuff that I always wanted to do. Ultimately, I realized that if I wanted to do this that I was going to have to create it myself."
So Arnett teamed up with Mark Chappell (The Increasingly Poor Decisions of Todd Margaret) to create Flaked. Arnett plays Chip, a self-appointed self-help guru who gets caught up in a love triangle with his best friend (David Sullivan) and an attractive newcomer (Ruth Kearney). But there's a little more to Chip's issues than that. "Chip's a good guy," said Arnett. "He's not ultimately being totally honest with himself about where he is and who he is, and that's his struggle."
If that sounds like a struggle you'd like to get involved in, all eight episodes of Flaked will premiere on Netflix March 11.
Flaked is a dry, slice-of-life comedy about Chip, a celebrated long-time resident of the insular world of Venice, California who falls for the object of his best friend's fascination. Soon the tangled web of half-truths and semi-bullshit that underpins his all-important image and sobriety begins to unravel. Will Arnett plays Chip, a man doing his honest best to stay one step ahead of his own lies.