'Black Mirror' Recruits Joe Wright, Alice Eve, And Bryce Dallas Howard To Make You Miserable For An Hour Or So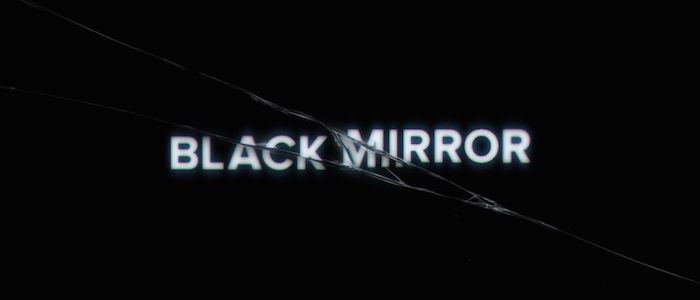 Black Mirror may be the most addictive and watchable exercise in misery ever devised. Creator Charlie Brooker's twisted science fiction anthology series received acclaim in its native England, but it didn't become a full-blown phenomenon until its first two seasons arrived on Netflix last year. Naturally, the streaming giant promptly picked the show up, ordering a third season consisting of 12 brand new episodes.
While Netflix is keeping the details of the new season under lock and key, we now know that at least one of the episodes will be a bit of a star-studded affair. Director Joe Wright has signed on to helm an episode and he's bringing Bryce Dallas Howard and Alice Eve with him.
The news of the trio joining Black Mirror's third season comes to us via Deadline, but other details remain unknown. We know that Brooker and Annabel Jones, who executive produced that first six episodes and the Christmas special "White Christmas," will return as showrunners and that Brooker himself will once again pen most of the scripts. But beyond that? Your guess is as good as ours, but we'd put good money on each and every episode finding new and exciting ways to completely and totally ruin your day.
Inspired by shows like The Twilight Zone and The Outer Limits, Black Mirror consists of disconnected one-off tales that straddle horror, science fiction, and fantasy. The chief subject is always technology, media, and communication. Or rather, how technology, media and communication are poisoning our existences and ushering toward a horrifying future of misery and murder and incredible unhappiness. And yet Black Mirror is consistently gripping, thoughtful and hilarious. It's satire is on point and its wild concepts feel just real enough to be terrifyingly prescient.
Alice Eve and Bryce Dallas Howard are no strangers to the science fiction genre, as the former appeared in Star Trek Into Darkness and the latter in Jurassic World. However, the more small scale world of Black Mirror should give them a very different kind of acting challenge. We previously learned that Gugu Mbatha-Raw and Mackenzie Davis would also appear in the new season.
However, it's the presence of Joe Wright that is the most intriguing piece of this news. Although he's still licking his wounds from the disastrous Pan, Wright is the thrilling filmmaker behind Pride and Prejudice, Atonement, and Hanna. Black Mirror is no stranger to casting recognizable guest stars (Jon Hamm, Hayley Attwell, Domhnall Gleason and others have appeared on previous episodes), but could season three start introducing more special guest directors? The thought of Wright getting to toy around the world of Black Mirror is certainly intriguing, as is the thought of a larger roster of recognizable talent getting the same chance.
With this news unveiled, we can probably expect to start hearing more about Black Mirror season 3 soon enough. Just make sure you prepare some antidepressants before you binge watch 12 new episodes, okay?