Stephen King's 'Revival' Looking To Cast Samuel L. Jackson As An Evil Preacher, So Get In Line Right Now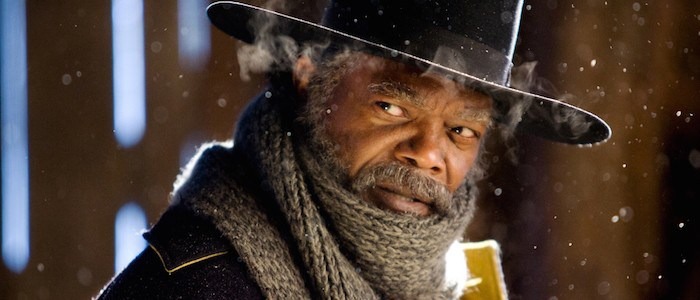 A few days ago, we learned that The Fault in Our Stars director Josh Boone was temporarily putting his adaptation of Stephen King's The Stand on the back burner so he could work on a completely different Stephen King adaptation that wouldn't make a movie studio's accounting department weep. His new project is a film version of Revival, King's 2014 novel about a charismatic preacher who begins to experiment with the supernatural powers of electricity following the death of his family.
And now, it looks like we know who Boone is seeking out for the role of Charles Jacobs: the great Samuel L. Jackson, who is fresh off one of the best performances of his entire career in The Hateful Eight.
The news comes to us via Entertainment Weekly (who cite a "source close to the production") and it is still very much a rumor right now. It's very likely that Boone has approached Jackson about starring in Revival, but the lack of an official announcement means that he hasn't agreed to the take the part quite yet. However, it's hard to imagine Jackson turning down a juicy leading role like this, especially since he has the apparent bad habit of taking just about any project that crosses his agent's desk. I say that with love, Mr. Jackson. Do what you gotta, sir.
There is no word on who Boone hopes to cast as Jamie Morton, the younger guy through whom we witness Jacobs' descent into madness, but it wouldn't surprise us if he went after another big name. After all, Boone has made it clear that he intends for his adaptation of The Stand to be a star-studded affair so he may test out his casting prowess here first.
This won't be the first time Jackson has appeared in a Stephen King adaptation. He co-starred with John Cusack in 2007's surprisingly good haunted hotel room movie 1408, which found a few clever ways to expand the original short story to feature length. Jackson will also appear in the upcoming adaptation of Cell, which is supposedly still coming out sometime this year after years of development hell.
Here's the official description of King's Revival, copied straight from the book's dust jacket:
In a small New England town, over half a century ago, a shadow falls over a small boy playing with his toy soldiers. Jamie Morton looks up to see a striking man, the new minister. Charles Jacobs, along with his beautiful wife, will transform the local church. The men and boys are all a bit in love with Mrs. Jacobs; the women and girls feel the same about Reverend Jacobs—including Jamie's mother and beloved sister, Claire. With Jamie, the Reverend shares a deeper bond based on a secret obsession. When tragedy strikes the Jacobs family, this charismatic preacher curses God, mocks all religious belief, and is banished from the shocked town.
Jamie has demons of his own. Wed to his guitar from the age of thirteen, he plays in bands across the country, living the nomadic lifestyle of bar-band rock and roll while fleeing from his family's horrific loss. In his mid-thirties—addicted to heroin, stranded, desperate—Jamie meets Charles Jacobs again, with profound consequences for both men. Their bond becomes a pact beyond even the Devil's devising, and Jamie discovers that revival has many meanings.
Revival is still a long way from being a sure thing (the screenplay still being shopped around to various studios), but the presence of a recognizable, bankable actor like Jackson is a major step in making this movie a reality.