Cool Stuff: These 'Teenage Mutant Ninja Turtles' Animated Series Action Figures Are Bodacious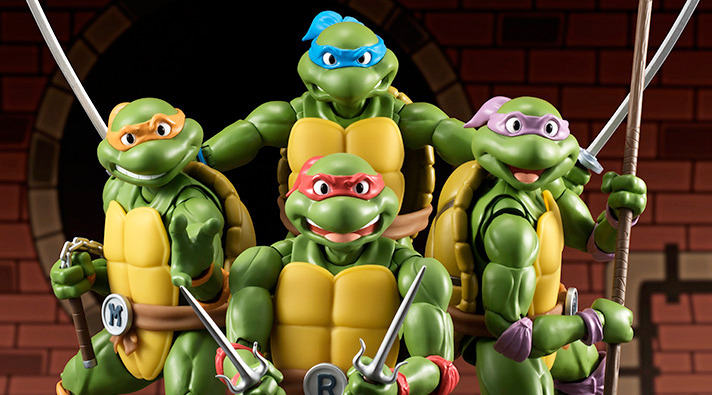 There have been hundreds of Teenage Mutant Ninja Turtles action figures released over the years But I don't think I've seen any figures that are as beautiful as this new line from Bandai, especially for fans of the animated series from the late '80s/early '90s.
Part of their Figuarts line of figures, these four Teenage Mutant Ninja Turtles are bright, vibrant and just plain perfect. However, TMNT fans might be a little frustrated because getting your hands on them might prove to be difficult if you live outside of Japan. Check out the Teenage Mutant Ninja Turtles action figures after the jump.
Here are the images of the new Teenage Mutant Ninja Turtles action figures from Bandai:
The glamour shot of all four of the turtles is the first time we've been able to see all four heroes in a half-shell fully painted. And they look fantastic, complete with all the right weapons, accessories and multiple heads with different expressions. As of now, Donatello and Leonardo are the only ones that slated for pre-order this Friday for a release in August. You can see a couple photos of those figures above, with a bunch more at ToyArk right here.
No word on when Raphael and Michelangelo will become available, but all the figures will be exclusive to its Tamashii Nations webstore. And if you want to get all four, they're going to cost you 7,020 Yen (about $60 USD) each. That's $240 for the entire team, but these figures are so stunning, it just might be worth it.