'Deadpool' Creator Gives Merc With A Mouth A Very Attractive Mondo Poster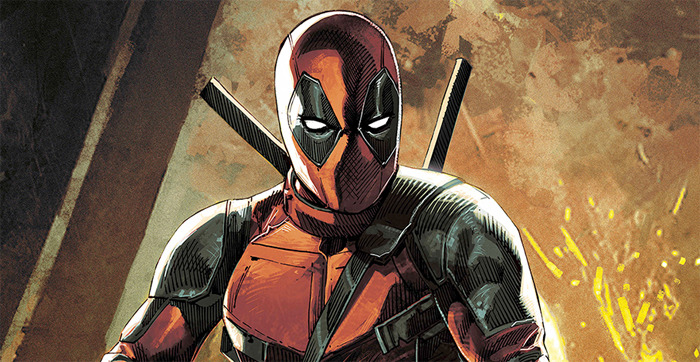 The release of Deadpool is nearly upon us, and you'll want to make sure you stick around for both of the credits sequences after the movie is over – one of them teases an interesting addition to the X-Men universe. And in honor of the long-awaited release of the R-rated comic book action comedy, comic creator Rob Liefeld has designed the perfect Mondo poster to commemorate the occasion. You can find out how to get ahold of this Deadpool Mondo poster after the jump.
Here's Rob Liefeld's Deadpool poster for Mondo:
Liefeld had this to say about this fantastic piece of art for Deadpool:
I am a huge fan of all things Mondo and when the opportunity to illustrate a Mondo print celebrating the Deadpool film presented itself, I leapt at the chance! I love drawing Ryan Reynolds in his Deadpool costume, he looks amazing and is the true embodiment of the Merc with a Mouth! I'm so thrilled with the print and excited to get it out to the fans of the comics and the film! Thank you Mighty Mondo!
The print on the left is the regular version with an edition of 325 while the one on the right is the variant with an edition of 175. However, we don't have a price on either of the prints, so you'll have to wait until they go on sale February 12 to find out how much they cost.
In addition, Mondo will also have these Deadpool prints from Phantom City Creative available for purchase that day:
All the prints measure 24" x 36". As usual, stay tuned to @MondoNews on Twitter to find out when all these prints go on sale.