'Frozen' Getting A Holiday Special In 2017, Heading To Broadway In 2018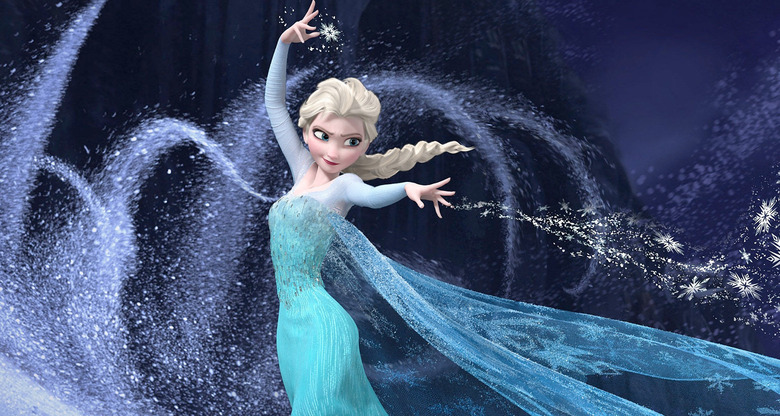 When it comes to a huge hit like Frozen, it should come as no surprise that Disney just won't let it go (I know, I'm sorry). The House of Mouse has already delivered an animated short called Frozen Fever that played with Cinderella last year and there's already a Frozen 2 in the works, but without a release date to look forward to yet. But that's not all Disney has planned for Frozen.
Disney has officially announced that a Broadway adaptation of Frozen is in the works, for an expected opening in the spring of 2018. In addition, an animated holiday special is in development for release in 2017. Find out more about the Frozen Broadway adaptation and holiday special below.
An official Twitter account for the Frozen Broadway musical went live yesterday with the news:
FROZEN is slated for Broadway spring 2018 following a pre‐Broadway engagement summer 2017 https://t.co/fMTWzu5XAi

— Frozen the Musical (@FrozenBroadway) February 9, 2016
In addition, they announced some of the talent who will be working on the project. Oscar winners Kristen Anderson-Lopez and Robert Lopez will return to write the music and lyrics as they did for the feature film while co-director and writer Jennifer Lee will be responsible for the book. Directing will be Alex Timbers, the man behind Rocky the Musical and the Amazon TV series Mozart in the Jungle.
Other key talent includes Peter Darling on choreography, scenic and costume design by Bob Crowley, lighting design by Natasha Katz, sound design by Peter Hylenski, and music supervision, vocal and incidental music arrangements by Stephen Oremus.
Disney hasn't been doing so well with Broadway adaptations of their animated movies as of late. The Little Mermaid and Tarzan just weren't the hits that many hoped they would be. But considering the popularity of Frozen and the talent involved, this could get them back at the top of their game.
But for those of you who can't wait for 2018 to get your fix of something new from Frozen, there's more good news. Stitch Kingdom has word from Disney's first quarter earnings conference call that a Frozen holiday special is being planned for 2017. Disney COO Tom Staggs revealed the project, but without any details on the talent involved. Since much of the film's talent already came back for Frozen Fever, including Kristen Bell and Idina Menzel, surely they'll return for this special as well. But we'll have to wait and see.
There's a part of me that thinks this could make for a Frozen overload, but then again, look at what's happening with Star Wars and Marvel. I'm sure Frozen fans will be just as excited about this news as sci-fi and comic nerds are about those other franchises.