Rogue One Bits: Eunice Olumide Discusses Her Character, New Stormtroopers Details Revealed, All Kinds Of Toy Rumors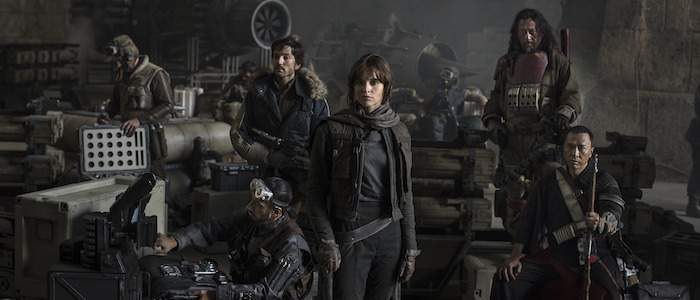 Rogue One: A Star Wars Story isn't giving us much to work with, but we're certainly trying! In today's edition of Rogue One Bits:
Model Eunice Olumide reveals she has been cast in Rogue One.
Details on two new kinds of Stormtroopers have made their way online.
A report on Rogue One toys from the Nuremberg Toy Fair... that may not be real.
Evidence that we won't actually see Rogue One toys for a long time now.
And more!
???? .. without love there is no peace, without peace there is no life ..
A photo posted by therealeuniceolumide (@euniceolumide) on
Scottish supermodel Eunice Olumide (above) has revealed that she plays a small role in Rogue One, which means that a team of professional Disney assassins are on their way to her home right now to put the fear of the Mouse in her. After all, this film is still shrouded utmost secrecy and she's off chatting about her role in interviews!
To be fair, she doesn't say much. What she does say though is fairly interesting. While she doesn't have any lines, she does say she gets to play a Rebel leader:
I did a small feature in Star Wars Rogue One. That was a really awesome experience. I don't have lines but it was an incredible experience to be part of such an iconic film. I was originally supposed to play a nomad, but since I'm athletic I ended up playing a rebellion leader.
Of course, joining the Star Wars universe in any capacity means getting to live on forever in books and comics and toys and games. And Lucasfilm seems to be taking this pretty seriously, as they created a digital version of Olumide in case they ever need her character again:
If my scene gets cut or not cut I was entered into the George Lucas Archives. I got into a 3D scanner and they did a scan. They scan all the characters so they can reproduce individual toys or computer games. I will be a toy. It was an amazing experience.
And it won't be long until her character has a lengthy and complex backstory. Because that's how every background character in the Star Wars universe works. And since she's apparently a soldier by trade, her backstory may very well be full of action and worth telling. In a separate interview, Olumide revealed that her character gets to take part in a big action scene:
I did not get any lines, but I got to wear this really outlandish costume and run through a bar while a tank comes after us. The about 20 stormtroopers pile out and there's lots of explosions. I have this sort of mushroom on my head.
So there you go – director Gareth Edwards was definitely not kidding when he talked about Rogue One being very much a war movie.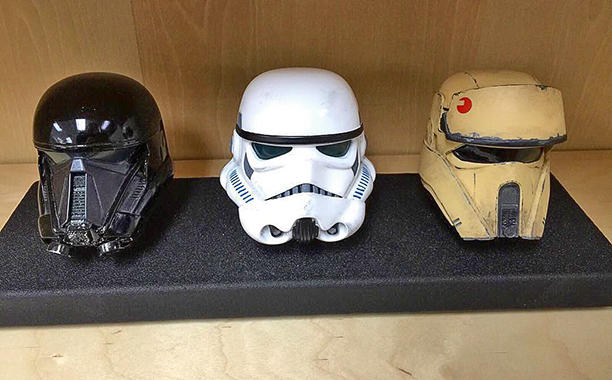 Some time ago, actor Donnie Yen snapped a photo on the set of Rogue One and posted it on social media. The image was quickly taken down, but this is the internet and the internet never forgets. You can take a look at it above this very paragraph.
The helmet in the middle is instantly recognizable as the classic Stormtrooper design, but what the heck are the other two?  Making Star Wars claims to know a little about the helmet on the right, as well as the kind of Stormtrooper who wears it:
It is a combination of a Scout Trooper (Biker Scout) with Stormtrooper parts.
On set they were called "Sandtroopers."
It has a lot of soft parts like a Scout Trooper including similar chest armor, but more narrow around the hips.
It has the same kneepad as the classic Sandtrooper.
It has some accent of color like dark red on a panel.
With a name like "Sandtrooper," that certainly sounds like we'll be seeing at least some action in a desert setting. The awful nerd in me wants to know when they'll reveal in some tie-in novel why we didn't see these guys on Tatooine.
The other helmet has already been the subject of much discussion and debate. Previous reports have spoken of "Death Troopers," specially trained Stormtroopers with black armor who, as their name implies, mean serious business. According to Making Star Wars, their armor is all black, with green lights positioned in a few areas that give them some menacing contrast:
The green lights look really cool against the black armor.
When casting the Death Troopers they were looking for actors around 6'3? so they're pretty big (TFA Stormtroopers are 5'10" for comparison).
Since Stormtroopers get shot down so easily in the Star Wars saga, giving our intrepid band of heroes a more worthy foe certainly sounds necessary and appropriately dramatic. Plus, Making Star Wars claims that these guys will essentially be the face of the film's merchandising and marketing. So we are going to see a lot of 'em.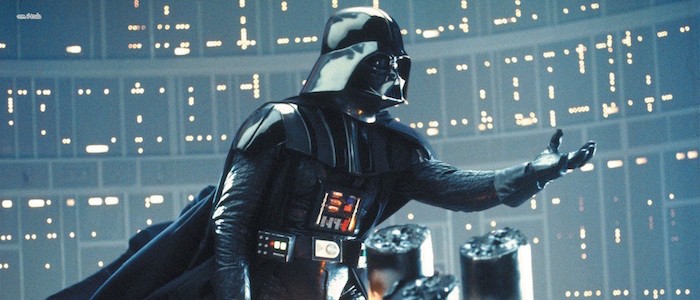 Last week, the Nuremberg Toy Fair played host to a trio of costumes from Rogue One, showing off three rebel outfits that look very much like those worn by Felicity Jones, Diego Luna, and Jiang Wen. We know this to be true because there is photographic evidence of it floating around the internet for anyone who knows how to work the Google machine. However, this latest report from a member of the ToyArk forum is the exact reason they invented that whole "take this with a grain of salt phrase." This individual claims to have seen new Rogue One toys on display at the same toy fair and had this to report:
Rogue One 6? Black Series were shown. Main heroine, main antagonist (looks like Admiral Thrawn, but without blue skin. Black droid (Assuming RO).
ANH Leia and TFA C-3PO.
3,75? Rogue One vehicles. Starfighter, a new kind of Tie fighter (flat wings shaped kinda like those of an Interceptor. AT-AT with mobile app enhanced control and firing Nerf darts (Smalelr than Vintage Collection). Many new 3,75? figures for TFA, OT, PT and RO.
Banner for Rogue One with a big shot of Darth Vader.
If there is truth to this, then we can assume that the character he's describing as looking like Admiral Thrawn is probably Ben Mendelsohn's mysterious villain, who has been previously described as being a flashy dresser. Other descriptions, especially the new ships, certainly sound plausible enough.
However, Star Wars News Net (where we originally found this news) points out a few important red flags to take under consideration. There are a few little things to nitpick (like how the author calls Alan Tudyk's mo-cap droid character "Rogue One," when all evidence suggests that is the name of our heroes' ship), but there are big things, like the description a giant Rogue One banner featuring Darth Vader that nobody decided to photograph when they were snapping away at those costumes. So you know what they say: read this, enjoy it, and apply ample seasoning.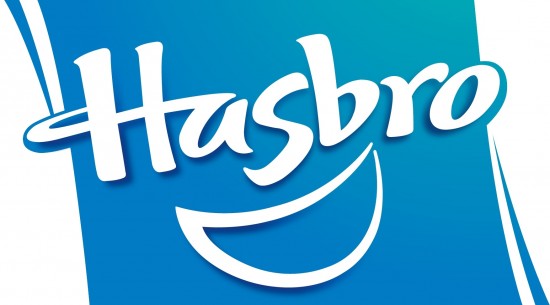 If you want a little more fuel to toss on the "the rumor above is total bupkis" fire, you can read Hasbro's official statement saying that they won't be bringing Rogue One toys of any kind to the New York Toy Fair. Sure, there will be Star Wars toys aplenty, but nothing from the first spin-off:
We wanted to let you know that there will be no toys based on Rogue One: A Star Wars Story shown at Toy Fair this year. While there will be a small selection of new Star Wars toys revealed at Toy Fair and in the days leading up to it, none of them will be directly based on the new characters from the upcoming film.
We know that there's a huge amount of anticipation for Star Wars toys this year, and we wanted to be forthcoming about this as we know it might make a difference for some of you in regards to travel plans. We're extremely excited for the year ahead and we look forward to working with each of you throughout the year.
This statement was apparently released after other outlets starting reporting otherwise. So unless Hasbro is planning a huge surprise, don't expect to see much of anything.
And why would Rogue One toys be displayed at the Nuremberg Toy Fair only to be kept hidden during the more prominent and widely covered New York Toy Fair? If they were going to unveil a bunch of new stuff for the viewing public, this would be the place to do it and if the cat was already out of the bag thanks to a previous fair, they would surely want to keep momentum going here. So there you go. Believe what you want to believe, but I'm edging toward the "Eh, probably nothing worth getting too invested in yet" edge of the spectrum.
But we'll leave you with some more positive news. Making Star Wars has noticed that a 2017 calendar the after Rogue One is officially available for pre-order on Amazon with a June 2016 release date. This could easily be an Amazon glitch, since The Force Awakens merch didn't appear on shelves until three months prior to release date. However, this could also be the other kind of Amazon glitch, a crack in the damn revealing when we'll be flooded with a whole bunch of new Star Wars merch to drain you of any excess income. Could the first wave of new Star Wars stuff be arriving this summer? You can talk about that one amongst yourselves.