2016 Directors Guild Awards Winners: 'The Revenant' Takes Another Big Prize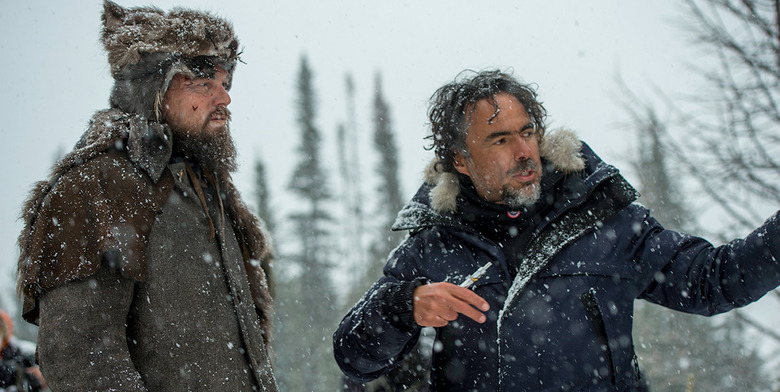 Lately there have been some shake-ups in the race towards the Academy Awards. Even though The Revenant won Best Drama at the Golden Globes, the Producers Guild gave their award to The Big Short and the Screen Actors Guild gave their top prize to Spotlight. However, the awards love has gone back to the aforementioned Golden Globe winner after the Directors Guild crowned Alejandro G. Iñárritu and The Revenant with the top feature film award.
In addition, the winner of the first-time feature film director award, a new prize this year, went to a most deserving filmmaker. But to find out who that is, you'll have to hit the jump.
Here's the winners for the 2016 Directors Guild Awards:
Feature Film
Alejandro G, Iñárritu, The Revenant
Outstanding Directorial Achievement of a First-Time Feature Film Director
Alex Garland, Ex Machina
Alex Garland directed an outstanding, haunting sci-fi thriller for his debut film, and it's nice to see him getting some recognition outside of the Academy Awards, even though the film is certainly worthy of some love from the Academy. It was actually strange to see that Alicia Vikander got a nomination for The Danish Girl instead of Ex Machina, but whatever.
When the Oscars are announced on February 28th, it'll be interesting to see if The Big Short, The Revenant or Spotlight take home Best Picture. All three have a good chance, but maybe Mad Max: Fury Road will come out of nowhere for the glory.
If you want to know who won the other directing awards in television, here's the full list:
Outstanding Directorial Achievement in Dramatic Series
David Nutter
Game of Thrones, "Mother's Mercy" (HBO)
Outstanding Directorial Achievement in Comedy Series
Chris Addison
Veep, "Election Night" (HBO)
Outstanding Directorial Achievement in Movies for Television and Miniseries
Dee Rees
Bessie (HBO)
Outstanding Directorial Achievement in Documentary
Matthew Heineman
Cartel Land
The Orchard; A&E Indie Films, Our Time Projects, The Documentary Group, Whitewater Films
Outstanding Directorial Achievement in Variety/Talk/News/Sports – Specials
DonRoy King
Saturday Night Live 40th Anniversary Special (NBC)
Outstanding Directorial Achievement in Variety/Talk/News/Sports – Regularly Scheduled Programming
Dave Diomedi
The Tonight Show Starring Jimmy Fallon, "Episode #325" (NBC)
Outstanding Directorial Achievement in Reality Programs
Adam Vetri
Steve Austin's Broken Skull Challenge, "Gods of War" (CMT)
Outstanding Directorial Achievement in Commercials
Andreas Nilsson
(Biscuit Filmworks)
Emily's Oz, Comcast – Goodby, Silverstein & Partners NY
Time Upon A Once, General Electric – BBDO
Dad Song, Old Spice – Wieden + Kennedy
Outstanding Directorial Achievement in Children's Programs KENNY ORTEGA
Descendants (Disney Channel)