'Tricked' Trailer: Brilliant Madman Paul Verhoeven Shot A Crowdsourced Screenplay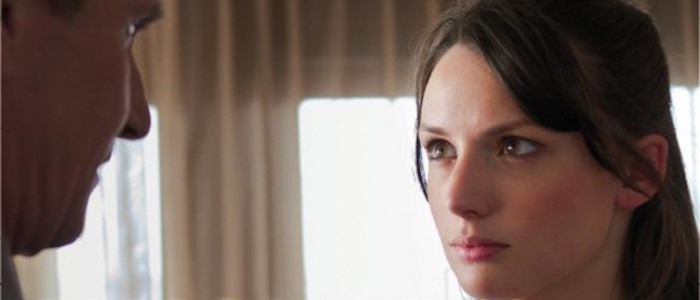 It takes a village to make a movie. A director needs a producer or two with good heads on their shoulders. The cinematographer needs a team of dedicated electricians. Grips and script supervisors and production assistants and caterers and countless other professionals all contribute to the finished product. A film crew is an army and in some cases, a family.
But what happens when a director opens the doors to his village and lets the population explode? Paul Verhoeven's Tricked looks like a very traditional thriller, but it's actually an ambitious and bizarre experiment. Only four pages of the screenplay were crafted by Verhoeven – the rest were cobbled together by crowdsourcing, allowing countless other writers to submit thousands of their own pages. So what does a movie written by a literal mob of contributors look like? The new trailer gives us a clue.
Verhoeven is best known amongst film fans for directing deranged masterpieces like RoboCop, Starship Troopers, and Total Recall. Tricked looks to be more in line with his Basic Instinct, a sexually charged thriller about manipulation and lies and what-not. Truthfully, it's hard to get a handle on what this film truly feels like from this footage, which (rather appropriately) looks like it was cobbled together from a couple different sources and plots.
The actual movie is divided into two parts: a documentary exploring how Verhoeven made this insane project and Tricked itself, which runs a scant 52 minutes. It's probably best to not think of this as a real movie, but rather as a bold experiment. For those of us who have been waiting a decade for Verhoeven to direct a follow-up his fantastic World War II drama Black Book, this looks like a tasty little amuse-bouche that will keep us satiated until his next proper film, Elle, arrives later this year.
Here's the official synopsis for Tricked:
Part behind-the-scenes documentary, part narrative feature, VERHOEVEN'S TRICKED is the result of an ambitious experiment in filmmaking. The first section follows director Paul Verhoeven (Basic Instinct, Total Recall) as he navigates the production of a crowd-sourced film. Shooting only four minutes of a prepared script, the remainder is culminated from thousands of submitted pages. In the second section, the finished film unfolds. Verhoeven's initial premise offers the hint of a plot involving a pregnant former mistress and a struggling business, but thanks to the crowd-sourced script the story that develops is anything but predictable. With a brisk pace and exhilarating zigzag of a plot, Tricked is a cliffhanger character drama that takes Verhoeven himself by surprise.
Tricked opens in limited release on February 26, 2016. You can check out the film's strangely dull poster below. A tip of the hat to The Film Stage for bringing this to our attention.