'Cruel Intentions' Is Getting A TV Pilot Sequel At NBC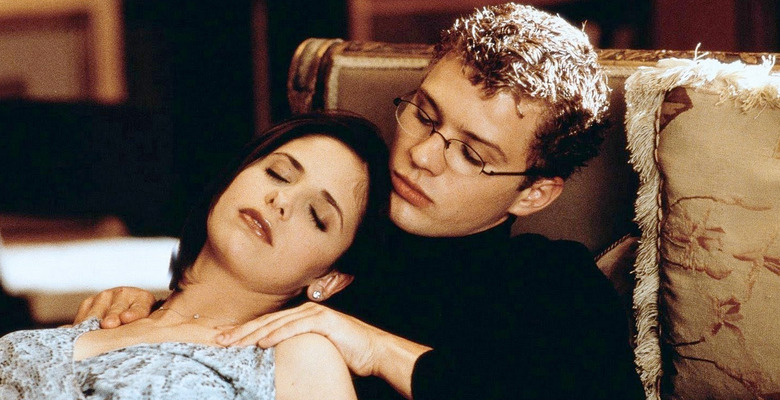 Following in the footsteps of Limitless, Minority Report and Rush Hour, another movie is being turned into a TV show. This time NBC has set their sights on the saucy, twisted romance Cruel Intentions from 1999. However, instead of simply retelling the same story, the TV pilot ordered at the network will be a sequel to the film, picking up 15 years after the movie ended. Find out what's going on in the Cruel Intentions TV series below.
The Wrap has the report on the pilot order to continue a story that seemed to have a proper ending. So how will the series continue the story, especially with Ryan Phillippe's character Sebastian Valmont being dead? As you might have guessed, it will follow that character's son.
Bash Casey, the son of Seabstian Valmont and Annette Hargrove (Reese Witherspoon), discovers his father's hidden journal, learning about the world of sex, money, power and corruption that his father was so invested in before he met Bash's mother. Meanwhile, Kathryn Merteuil (played by Sarah Michelle Gellar in the movie) is vying for control of Valmont International and the soul of Bash Casey, whatever that means.
Presumably Bash Casey is a name given to the kid so that Sebastian's sister couldn't actually find him, because otherwise I don't know why he would have a different last name than both of his parents. My biggest question is exactly how does Sebastian's journal affect his life, and how will that be stretched out into an entire TV series?
Apparently the film's original director Roger Kumble has that all figured out. He has co-written the pilot with Lindsey Rosin and Jordan Ross, the duo who put together a musical parody based on Cruel Intentions in Los Angeles last summer. Kumble will also direct the pilot for the series.
This isn't the first time Cruel Intentions has tried to make the leap from film to TV. Back in 1999, Fox had planned to have a series called Manchester Prep, a prequel series to the original movie that featured a then-unknown Amy Adams in the cast. However, Fox opted not to put the series on air due to sexual content, and the three episodes that had been completed were turned into the straight-to-DVD sequel Cruel Intentions 2, complete with added sex scenes to help it sell.
There was also Cruel Intentions 3, which followed Cassidy Merteuil, cousin to Gellar's character from the first movie, and her manipulative, seductive ways at another prep school. However, I can't imagine that straight-to-DVD sequel having any impact on the TV series at all.
This isn't something that sounds all that appealing, but considering how surprisingly popular the movie was back in the late 90s, there's a chance some nostalgia might get adults in their late 20s and early 30s to tune in out of curiosity. But will anyone else be interested in the show? We'll have to wait and see.