'Nine Legends' Trailer: Wrestling Icons Dig Deep Into Life In And Out Of The Ring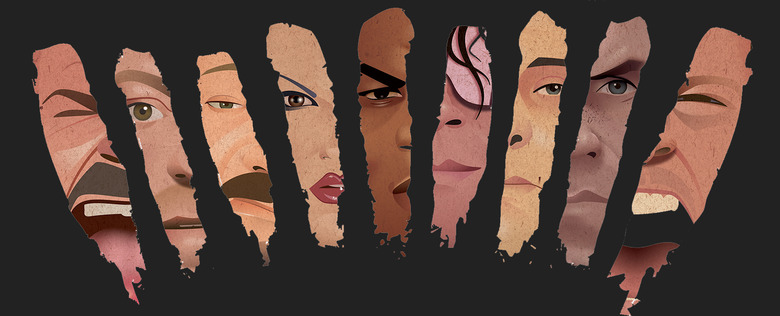 Despite being full of theatricality and staged fights, professional wrestling is still thriving in the world of sports and entertainment. It gets a bad reputation for being fake and just plain silly, but there are plenty of people who look up to wrestling icons as heroes, no matter how unreal all the rivalries and matches may be. And a new documentary takes a closer look at life in the ring and all that comes with it.
Nine Legends features interviews with Bill Goldberg, Bret Hart, Chris Jericho, Dynamite Kid, Amy Dumas, Rob Van Dam, Ted Dibiase, Randy Couture, and more, each talking about the sport of wrestling, and what it means to them and all of their fans. Get a taste of what the documentary has to offer with the Nine Legends trailer below.
Here's the trailer for the wrestling documentary Nine Legends (via Deadline):
Even though this is a documentary, the film has taken a cue from the theatricality of the sport of wrestling and created a narrative frame for the film. In the year 2050, a young wrestling fan isn't very excited about spending the night at this grandfather's house. But then he learns that his grandpa once trotted around the globe, interviewing some of the biggest wrestling stars of all time, along with boxer Mike Tyson.
You might be wondering what Mike Tyson is doing in this documentary, but you'll see in the clip that features the boxer, he defends the sport that gets mocked regularly by saying that people who call the sport fake should get in the ring with a pro. He makes a fair point. Because while the outcomes of the fights are staged, just like everything around it, these wrestlers are still athletes in peak physical condition who pull off some impressive feats. So while the matches may be fake, most of these guys could still beat up nearly anyone they come across.
But the doc from David Sinnott (Bloodstained Memoirs) aims to put more of a focus on the heartwarming side of the sport, where fans are inspired by these athletes. Tyson even called the film heartwarming when he posted about it on his Facebook page. The quality of the film doesn't look like it's all that great, but for wrestling fans, this might be something worth watching.
In the year 2050 a young wrestling fan is less than thrilled to be spending the night at his Grandfather's house. That is until he learns that his Grandfather once travelled the world interviewing some of the biggest wrestling stars of all time. Featuring exclusive interviews with Bill Goldberg, Bret Hart, Mike Tyson, Chris Jericho, Dynamite Kid, Amy Dumas, Rob Van Dam, Ted DiBiase and Randy Couture, Nine Legends profiles one of the greatest ensembles of wrestling talent ever put together. Through their own words, relive the defining moments of the heroes you grew up with.
You can stream Nine Legends online right now for just $5 from the film's official website.