VOTD: 'The Graduate' Director Mike Nichols Gets His Own 'American Masters' Episode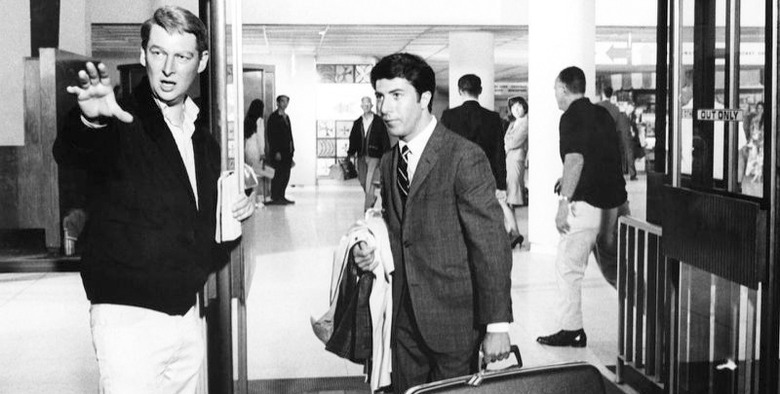 Filmmaker and actress Elaine May was just cast alongside Miley Cyrus for Woody Allen's forthcoming series set up at Amazon. But May also had some recent work behind the camera get some attention as well with this year's debut installment of the long-running PBS documentary series American Masters.
The Graduate director Mike Nichols takes the spotlight for this episode of the series that runs through his life and career. For those who may not know, Nichols and May were actually a Grammy-winning improvisational comedy duo in the 1950s and 1960s, so there's no better person to provide an intimate profile of the iconic filmmaker.
Here's the full 53-minute American Masters Mike Nichols episode from PBS:
The above video is available to watch until February 27th, so don't wait to check out this fascinating glimpse into the life and career of Nichols. If you don't feel like watching on your computer or tablet, you should be able to access this episode from the PBS app on your Apple TV. In addition, there's another Mike Nichols documentary coming to HBO on February 22nd after premiering at Sundance last month, so set your DVRs to record that one in a few weeks.
Winner of an Oscar, a Grammy, four Emmys, nine Tonys, three BAFTAs and many other awards, director, actor, writer, producer and comedian Mike Nichols (November 6, 1931 – November 19, 2014) was an artistic trailblazer. As the legendary comedy duo Nichols and May, Nichols and his partner Elaine May revolutionized comedy in the late 1950s and early 1960s. Now, May has directed the first documentary about her former partner, Mike Nichols: American Masters.