Netflix Is Making A 'Stretch Armstrong' Series – You Know, For Kids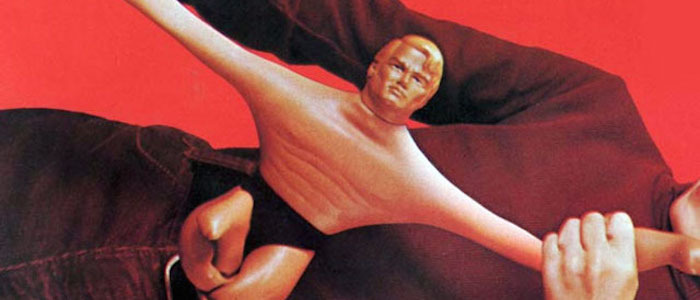 I have a single Stretch Armstrong memory. Many years ago, I was given a Stretch Armstrong toy that, according to the commercials, could stretch and bend in all kinds of ways before returning to his regular shape. I played with it for about 45 minutes and then it broke and splattered a strange, horrible goo all over the floor. I then hid the broken toy and promptly forgot about Stretch Armstrong for a long, long time.
But someone in Hollywood seems to have fond memories of this toy because they won't stop trying to bring it to the screen in some capacity. After years of development hell that rival the difficulties facing the still-unmade Masters of the Universe movie, Stretch Armstrong has landed at a new home: as a kid-friendly series on Netflix.
Deadline reports that the Stretch Armstrong series will join a larger wave of new content aimed at Netflix's younger users, which is a decision that makes a lot of sense. After all, modern toddlers know how to navigate the world's most popular streaming service before they've learned who to actually be proper human beings. And Andy Yeatman, Director of Global Kids Content for Netflix, claims that the young 'uns account for half of the service's users:
With roughly half of our 75 million members regularly watching kids content, we're happy to expand our original slate with these three great series. We know kids love Netflix and that's in part because they never really outgrow us. We program and recommend new TV shows and movies from preschool through their teen years and into adulthood.
Stretch Armstrong will be one of several live action series aimed at the pre-teen set. Its companions include the musical Lalaloopsy and the science fiction series The Greenhouse. Here's how Deadline describes the Stretch Armstrong series:
It focuses on an overscheduled teenager named Jake Armstrong and his two best friends. When the trio is accidentally exposed to an experimental chemical, they become Stretch Armstrong and the Flex Fighters, a team of unlikely stretchable superheroes who expand beyond the confines of their lives and embark on a series of adventures.
If you just now started racking your brain in a foolish attempt to remember whether or not that description lines up with the Stretch Armstrong mythology... don't bother. There is no Stretch Armstrong mythology. Unlike the Transformers and He-Man, this guy never got his own animated series to build out his supporting cast and send him on various adventures. He was simply a toy and a toy alone, which makes Hollywood's attempts to bring him to life all the more baffling.
And their attempts have been baffling for a long time. Back in 2009, a Stretch Armstrong movie was announced for 2011, with Ron Howard supposedly directing. In 2010, Taylor Lautner (remember him?) was cast in the title role. Soon, the film was bumped to 2012 and Nicolas Stoller came on board to pen the screenplay. In 2012, Lautner dropped out and the film was pushed to 2014. That same year saw new writers and a new director, but the whole thing was dead by 2013. In other words, Stretch Armstrong film has been a bad idea for about seven years now. Honestly, a Netflix series for children is the best possible solution to this entire debacle.
The most cinematic the Stretch Armstrong character has ever been is this awful commercial that will make you '90s kids flash back to a very different time:
Stretch Armstrong is expected to premiere in 2017. Tell your kids.