'24: Legacy' Casts Miranda Otto As Female Lead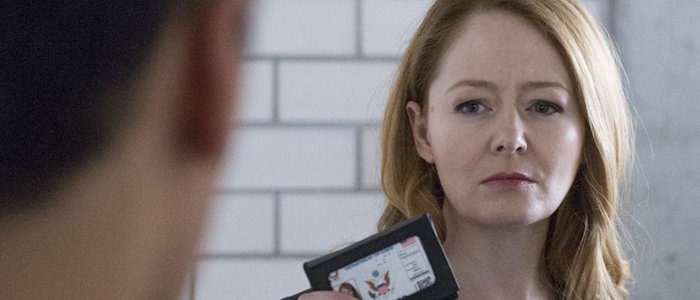 A few days ago, it was announced that Straight Outta Compton star Corey Hawkins was set to lead 24: Legacy, Fox's reboot/continuation of their infamous real-time action series. His casting came with an additional note – he would soon be joined by a female co-lead to help him make those tough calls about whom to kill and maim in the name of a not-blown-up United States. New name or not, 24 is gonna 24.
And now we know who be playing that female lead: the capable Australian actress Miranda Otto, who you have undoubtedly seen in other films and shows you have enjoyed.
The news of Otto's casting comes to us via Variety, who had this to say about her new character:
Otto will play Rebecca Ingram, the blazing smart former head of CTU. Now married to Senator John Donovan (who has not yet been cast), Rebecca is struggling with second thoughts about having left the counterterrorism agency.
If 24: Legacy is anything like previous seasons of the show (and you know it will be), Rebecca Ingram will surely form a love/hate relationship with Hawkins' Eric Carter, who will probably be a rogue agent who pushes the boundaries but also gets the job done. And while Carter will be off in the field, shooting people in the name of Freedom™ and Justice™, she will most likely hang around home base, battling red tape and the inevitable mole. Because it wouldn't be 24 if there wasn't a mole in CTU.
Otto has been working steadily since the late '80s, but she really entered the public eye in the late '90s and early '00s, when she suddenly found herself appearing in films made by the likes of Terrence Malick (The Thin Red Line), Robert Zemeckis (What Lies Beneath), and Steven Spielberg (War of the Worlds). Most famously, she played Eowyn in Peter Jackson's Lord of the Rings trilogy, a scene-stealing, fist-pumping role that somehow did not make her into a go-to action heroine.
Otto also played Allison Carr on Showtime's Homeland, so she already knows a thing or two about acting in 24-esque material already. It's all about the glower, really. Once you nail the glower, everything else falls into place.
The 24: Legacy pilot will be directed by Stephen Hopkins, who also helmed the original 24 pilot so many years ago. Although we won't know for sure until the pilot is finished and appraised behind closed doors, Variety reports that a 13-episode season is likely to be ordered.