Great Scott! New DeLoreans Will Be Manufactured In 2017, Flux Capacitor Not Included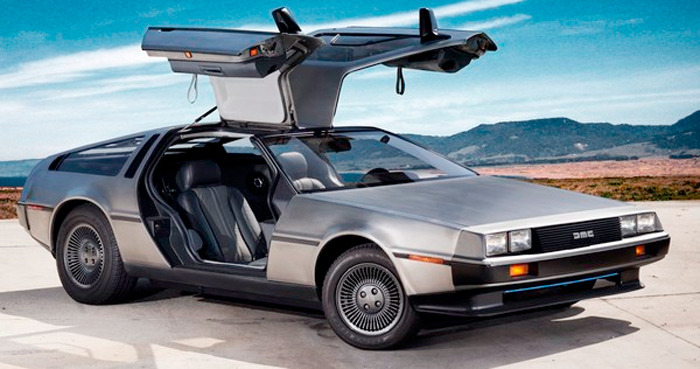 If last year's celebration of Back to the Future and Back to the Future Part II wasn't enough time travel adventure for you, then 2017 might have something you'll enjoy, at least if you have between $80,000 and $100,000 lying around.
Today The DeLorean Motor Company announced that they will be building new DMC-12 DeLorean automobiles, the car used for the time machine in Robert Zemeckis' sci-fi classic. The new cars will begin being sold in 2017 thanks to a new law that exempts small volume car manufacturers from the safety requirements applied to most new car makers. Find out why new DeLoreans are allowed to be made after the jump.
The Verge reports that a new law allows the production of replica vehicles that are made to resemble cars that were manufactured at least 25 years ago, and the DeLorean qualifies. Under the new legislation the company will be able to sell as many as 325 replicas each year, however, DeLorean will only make that number over a span of five years.
This is pretty big news for Back to the Future fans who have always wanted their own DeLorean but couldn't afford to buy one of the very limited available in the market. According to The DeLorean Museum, only about 6,500 DeLoreans are believed to be in existence today, which isn't bad considering that only 9,200 were created between 1981 and 1982.
And even though these will be replicas of the original DeLorean, built with millions of factory parts (and some that have been recreated from the original blueprints), the 2017 DeLorean will have a more powerful engine. A V6 engine will be put in the new replicas giving the car between 350 and 370 horsepower, which is much more than the original 130 horsepower engine, making the car much faster than it was in the 1980s.
Other changes include larger wheels and tires, modern breaks and modern amenities like heated seats, GPS navigation and bluetooth phone connectivity. But the aesthetic of the exterior will be "virtually unchanged" according to DeLorean vice president James Espy (via Maxim).
Here's hoping that DeLorean will come out with some kind of special edition that is modeled directly after the time machine from Back to the Future. At the very least, one should come with a flux capacitor or a Mr. Fusion, especially since the car will cost so much money. Do any of you out there have the money to drop on one of these fine cars?