'Spider-Man' Reboot Getting An IMAX 3D Release In 2017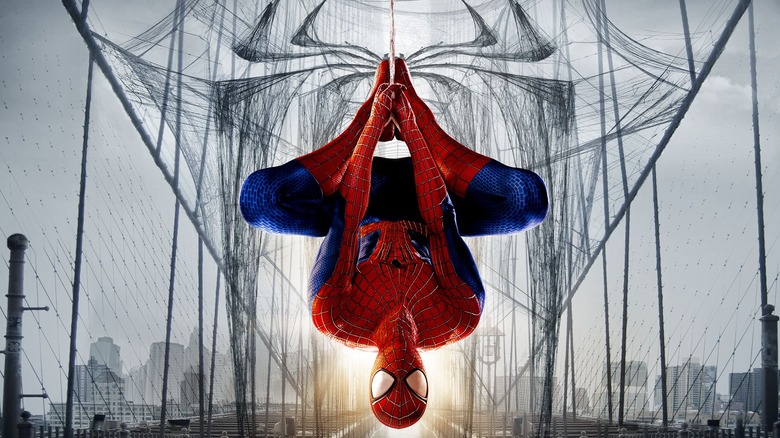 Even though we haven't gotten a single look at the new Spider-Man who will be making his debut in Captain America: Civil War in a few months, that's not stopping the wallcrawler from having his future theatrical affairs put in order. Sony Pictures and Marvel Studios have struck a deal for a worldwide IMAX release in theaters when the film arrives in the summer of 2017.
IMAX made the announcement today with the two studios, and it came with the standard publicity fluff. Josh Greenstein, president of worldwide marketing and distribution for Sony Pictures, said:
"There's so much about Spider-Man – including the web-slinging action – that lends itself perfectly to the IMAX screen. We are confident that audiences everywhere around the world will want to see it in IMAX."
Indeed, at this point it would be news if a Marvel Studios and Sony Pictures weren't setting up a Spider-Man IMAX release. The screen is a spectacle for audiences, and it also gets some extra box office dollars into the studio's bank account, especially since it will be remastered for IMAX 3D. Greg Foster, senior executive vice president of IMAX Corp. and CEO of IMAX Entertainment also added:
"IMAX's long-standing relationship with Marvel and Sony first began with 'Spider-Man' in 2002, establishing the ultimate way for fans to be transported into the world of their favorite characters like Peter Parker. y re-teaming with our friends at Sony and Marvel on the newest Spider-Man reboot, we are excited to deliver audiences what they're asking for: a must-see cinematic adventure – in IMAX."
We don't know much about the new Spider-Man other than the fact that it will be directed by Cop Car helmer Jon Watts with Tom Holland playing the teenage version of the superhero. There have been rumblings about which villain he'll face in his first new solo movie, but nothing has been confirmed yet. In addition, Marisa Tomei was offered the role of Aunt May, and there's a chance she might pop up in Captain America: Civil War as well.
Otherwise, the release date for Spider-Man was just shuffled around to July 7, 2017 after Star Wars: Episode VIII moved from May 2017 to December 2017, shaking up the whole release calendar. Here's hoping this new take on Spider-Man ends up working out better than The Amazing Spider-Man franchise. We'll have a better idea of what's in store for Spidey after Captain America: Civil War arrives on May 6 to kick off the box office summer.