'The Survivalist' Trailer: Life After The End Of The World Is Just No Fun At All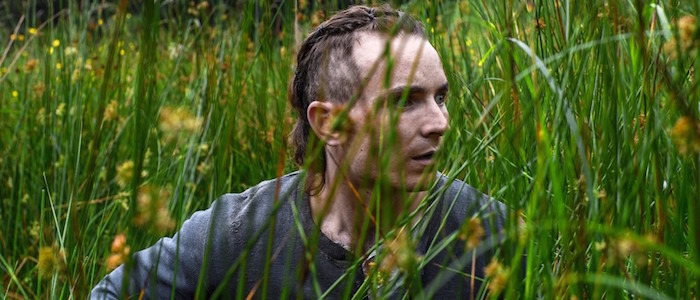 The French filmmaker François Truffaut famously said that there is no such thing as an anti-war film. After all, the depiction of war on film is a depiction of action, which is inherently exciting and is therefore pro-war. You could also apply this reasoning to most stories set in the post-apocalypse – here is a fictional time of utmost misery and danger, but man, it kind of looks like fun, doesn't it? Shows like The Walking Dead, video games like Fallout 4, and even great movies like Mad Max: Fury Road make the end of the world look exhilarating, even if the world itself is a barbaric nightmare.
What's immediately striking about the trailer for The Survivalist is how truly, genuinely awful its world looks and how thoroughly broken its main characters appear to be. There is no romance on display in this preview, which is a breath of fresh air for the post-apocalyptic genre.
The Survivalist, whose screenplay landed on the 2012 Black List of best unproduced screenplays, centers on a man who has fled a crumbling society to live in isolation in the woods. He has a shack, a rifle, a truly terrible haircut, and a small yield of crops. Then a woman and her daughter show up asking for food and a place to stay. And things get...well, just go ahead and watch the trailer:
Based purely on the trailer, a good companion for The Survivalist would be John Hillcoat's adaptation of The Road, another film set during the end of the world that refuses to find anything glamorous or adventurous about its setting. There's a veil of horror over this trailer that makes it clear this won't be an easy watch. This looks like a morally twisted and nasty piece of business, which is fitting when you consider the setting.
This is the feature debut of writer/director Stephen Fingleton, who was nominated for Outstanding Debut by a British Writer, Director or Producer at the 2016 BAFTA Awards. That, plus the praise from the various outlets and websites quoted  in the trailer, suggests that this is a movie we should keep our eyes on.
Here's the official synopsis for the film:
In a kill-or-be-killed world where starvation is rife and strangers are always dangerous, The Survivalist lives off the grid, and by his wits. When a starving woman and her teenage daughter discover his forest refuge, his loneliness drives him to overcome his suspicion and strike a bargain with them in return for bed and board. But as desire becomes stronger than necessity, the exchange becomes an uneasy, ongoing arrangement which threatens not only his carefully constructed world but also his life.
The Survivalist opens on February 12, 2016 in the U.K. and is currently seeking distribution elsewhere.